admin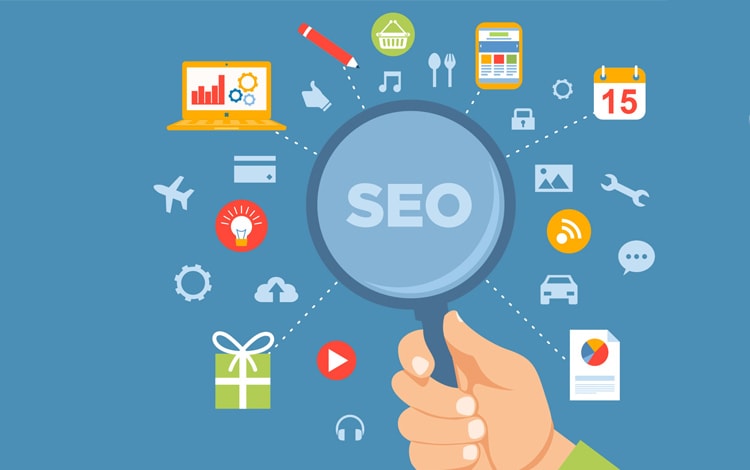 Those involved in the SEO world know how complex and ever-changing the industry can be. With over 200 ranking factors and the constant updates of the algorithm, keeping up with SEO trends is mandatory.
One thing never changes, though: providing the best possible experience for users. In 2018, quality content will certainly remain in focus, but there are other novelties in SEO practices that come with changes in user behavior and evolution in technology. Take a look at a few of those things to look out for in the new year:
Google is switching to a mobile-first index
Today, we are witnessing a shift from desktop to mobile when it comes to the preferable way to surf the web. Nearly 60% of searches now come from mobile devices, and Google has finally decided to roll out the mobile-first index update. This means the algorithm will primarily use the content your site offers in the mobile view for ranking it in the SERP.
Mobile-first index was mentioned for the first time in 2016 on the Google Webmaster Central Blog, where the team shared recommended practices. Without any doubt, this will be a big historical change in the way websites are indexed.
Having a mobile responsive website is becoming an imperative, as well as having a structured markup for both desktop and mobile version. Webmasters do not need to make changes to their canonical links. Adding and verifying a mobile version of your site to the Search Console is also advisable.
Voice search will continue to rise
Virtual assistants such as Google Now, Cortana, and Siri have shortened the path between users and the answers they need. Google's CEO Sundar Pichai announced that voice searches make up to 20% of mobile queries, which puts new challenges in front of SEO experts. Forecasts say this type of search has a growth tendency, so optimizing for Google Voice Search is a good idea.
Marketers have to analyze user intent in order to optimize well for voice searches. Typically, users have four different queries: they seek knowledge (educational content and exact answers), places ("near me" queries and addresses of local businesses), activities (how to's and other types of guides), and purchase opportunities (online shops of their favorite brands). In order to optimize content for voice searches, you should definitely include a well-structured FAQ on your website so that precise information will easily get indexed and put in front of users. Use relevant long tail keywords (voice searches are often lengthier opposed to text) and optimize your content for conversational language.
Link building is not going anywhere
A study conducted by Stone Temple has proven once again that link building is not going anywhere and it's not hard to understand why. A good quality backlink profile acts like a signal for Google that your website is a great resource that provides value to readers. But in addition to your standard link building efforts, you should also think about the concept of link earning. Although the difference between the two is subtle, the latter puts user experience in the center of attention.
Link earning is all about focusing on producing engaging content that actually answers the questions users are interested in, which inspires people to organically link to you. So, you are rewarded with a link naturally. If you want to hold a great ranking position, you should focus on building and earning links from reputable domains with high authority. Make sure none of the links pointing to your website come from shady and spammy sites. Disavow bad links.
High quality content + smart keywords will get you far
Smart SEO techniques always come down to creating great content with both users and search engines in mind. To truly stand out in the sea of average content across the web and earn better rankings, you need to create unique, original content that not only educates – but provides a concrete answer that satisfies user intent. That is the only way you will increase your organic visits. Of course, smart usage of keywords will help crawlers index your website easier. Use Google Keyword Planner to map out relevant words and phrases and optimize your content. Reoptimize your old content in accordance to new keyword trends.
When it comes to content, ensure your text posts are scannable and easily consumable. Add eye-catching visuals, make your website navigation logical, and always keep UX in mind. Dwell time matters: give your site visitors a reason to stick around.
Featured snippets matter more than ever
Marketing and SEO experts such as Bill Slawski, Eric Enge, and Marcus Miller believe the chase for a featured snippet will become the focal point in 2018. If a featured snippet appears on the SERP, it's far more likely users will click on that link opposed to the listed results below. According to the Ahrefs study, a featured snippet will actually steal clicks from the #1 ranking result. Optimizing for rich snippets or "People Also Ask" boxes pays off, specifically because it instantly grabs the attention of users. This helps you generate more traffic, save money on PPC, and gain more visibility.
You should definitely keep these SEO trends in mind but also commit to white hat techniques only. Everything you do as a webmaster leaves a trace on how your domain is perceived by Google. I have already discussed domain ranking factors, and while agility remains one of the most important skills for an SEO expert, don't get carried away and forget the crucial basics. Take the holistic approach and you will nail SEO in 2018.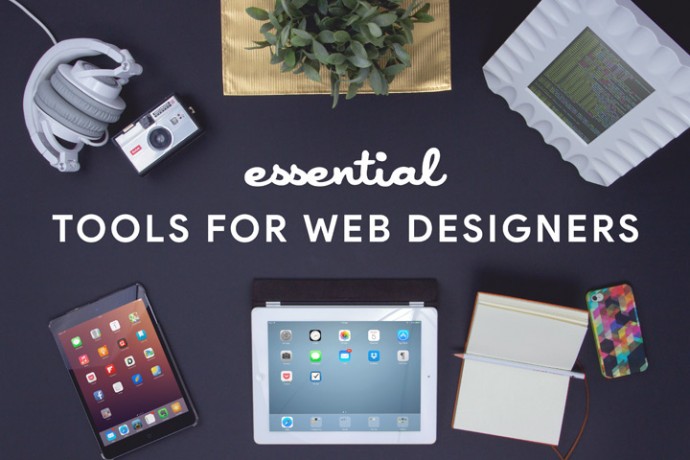 I've been keeping an eye on the design space this year and put together my top picks for the best design tools for 2018. Some of these tools are desktop programs, others are SaaS apps or browser tools.
Either way, this list is bound to have something you'll wanna check out. After all, your design skills are only one part of the equation when it comes to crafting awesome digital work.
Adobe XD
The newest design program from Adobe's HQ is Adobe XD. This was built as a strong alternative to Photoshop since it's made specifically for prototyping and mockup design.
XD started as a Mac-only program but eventually got released for Windows in beta. Over the past year it has grown into a powerhouse for digital designers who wanted a mix between Photoshop and Illustrator.
Right now XD still hasn't caught up to Sketch, but it's certainly growing and it has a dedicated team behind the program. It's something you'll at least want to try out sometime in 2018.
Sketch App
Sketch is Adobe's biggest competitor in the design space. For years everyone used Photoshop for mockups because it was just the easiest solution.
Now that Sketch has gained mainstream support it's by far the most popular program you can use. It's much cheaper than all of the Adobe products and you can get it for a one-time fee, unlike the monthly subscription requirements to Adobe CC.
Sketch even has a sizable open source community with designers who release their own plugins for the software. This makes it easier to use, extend, and structure for any type of design work from icons to mobile apps.
Plant Version Control
Coders have used version control for years and Git has been a lifesaver in the dev community. But designers may feel shafted with little-to-no alternatives for version control.
Thankfully Plant is a modern solution. This is version control the way designers want it to be. You can manage your files easily with a solid backend + full GUI control over everything.
One of the biggest deterrents to version control is the command line. But with Plant you have a GUI which works much better for non-coders.
Plant even offers a free plan you can test out just to see if you like it. Anyone doing professional design work can save a lot of time running on this platform.
Principle
UI/UX animations have become the norm for modern design work. If you build a mockup for a client they might also expect some animation in your designs.
There are quite a few programs you can choose from but my top pick is Principle. This is Mac-only just like Sketch but it's probably the best UX animation software out there.
You can easily import Sketch files or PSDs into Principle and use those elements for animating.
A great way to add some life into your mobile app mockups or website designs.
Figma
When it comes to digital prototyping you have a lot to choose from. Many designers prefer to start with paper for wireframing, then move those ideas into software for digital prototypes.
But if you like to do the whole process digitally have a look at Figma. This is a powerful prototyping tool that supports every stage of the design process with collaboration between team members.
You can share designs, upload mockups, and even export CSS right inside the program. Pretty cool!
Presentator
I first stumbled onto Presentator a few months back and immediately loved the idea. It's still going strong into 2018 and I hope this tool is around for the long haul.
It's a free open source collaboration tool for designers, all of which runs directly in your web browser. Simply upload designs and share them with team members, clients, whoever you want.
You can decide on permissions with each file and each person you invite. So maybe some people have read-only access while others can leave notes with critiques.
The fact you can use this for free makes it my top choice for design collaboration.
Webflow
There's a lot of talk about Webflow and it may seem like just another visual site builder. Yet with Webflow you have control over the design, code, and final launch of every project you build.
It's so much more than a simple visual editor. It's really like a digital design tool made for digital designers.
This comes with a full CMS engine, hosting, and client access if you design sites for clients. Probably not the best tool for every website but certainly worth testing if you have the time.
Fontjoy
Font pairing made simple best describes the Fontjoy webapp.
This free tool pulls a full library of fonts straight from Google Webfonts and curates them together on one page. Then you choose which font(s) you'd like to test including the size, weight, and line height on the page.
No more wasting time flipping between various fonts in the browser. All you need is a stack of fonts you'd like to test and some time to run through Fontjoy.
FontBase
Now if you mostly work with local fonts then you know the pains of font organization. That's why FontBase was created.
This is a 100% free font management tool that runs on all 3 major operating systems. It offers a visual GUI for all the fonts on your system organized by collections, font foundries, and even custom folders.
You can experiment with fonts right in the application or pull dynamic webfonts from Google's library.
FontBase is no doubt the best font management tool out there. And you cannot beat the $0 price tag.
Icon Fonts
While this isn't technically a "tool" I do think icon fonts are a big collection of tools that designers need to keep using.
More designers are creating icon fonts for free and releasing them online. No longer are you required to stick with Font Awesome as the only icon library. There are so many out there, you just gotta look for 'em!
And new ones come out all the time.
Here's a short list to get you started but keep on the lookout for new icon fonts in the coming year.
Vectr
Free graphic design tools are rare and it's tough to find ones that work well.
Vectr is perhaps the coolest one on the market with a browser and desktop app you can use for free.
The program supports itself through paid upgrades like premium assets and custom add-ons.
But you can always use the Vectr tool free of charge for any project you want. I really like it so far and I think it'll catch more attention from designers(and coders) throughout 2018 and beyond.
IconJar
Want a better way to organize all those iconsets you download? IconJar is the solution.
Right now it's only available for MacOS but it may get a Windows update in the near future. This is no doubt the best program for managing icons locally without digging through folders by hand.
You can make your own custom folders in the program or even tag icons based on type. For example, you can search "checkmark" to find all the check icons from all the icon packs you have.
Crazy helpful for designers who love to try different iconsets. Plus this has a free trial so you've got nothing to lose.
Moving Forward
These are some of my top picks for the best design resources you be testing. But things change and new tools come out all the time.
The best way to stay on top of the game is by reading blogs and following design news. This way you know about all the options available and what else you can try using for your projects.