Social Media Marketing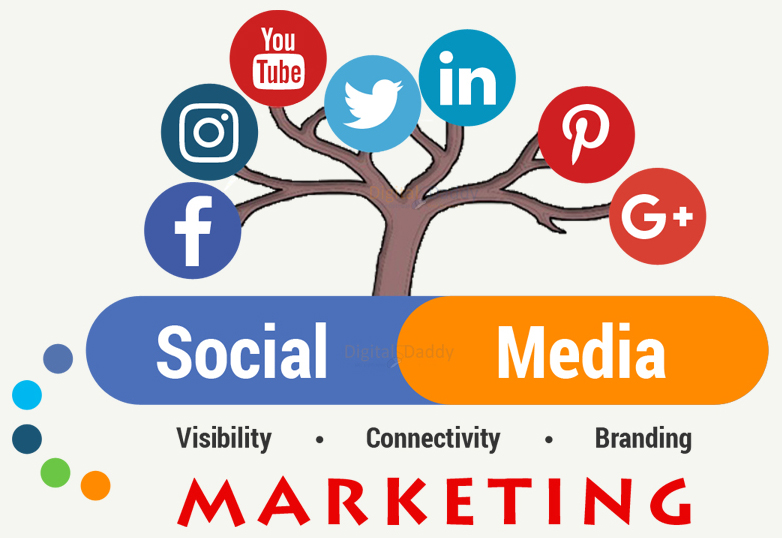 Use Social Media for Business: The Ultimate Beginner's Guide
With another decade of the digital era coming to an end, it is now transparent that social media rules the world of online business and marketing. The penetration and involvement of different communities on social media networks is the sole reason for using this platform for the awareness, promotion, marketing, and sales of the brand products/ services. No matter what's the size of the business industry, whether a big one or a small one, maintaining an online presence on social media is now becoming a must-to-do task. The web design company in Islamabad and others nationwide understand the power of being social and this is why they incorporate social media buttons/ links on the official websites as well.
If you are wondering whether you should go for social media promotion and marketing, here is a detailed guide of what goals it helps you achieve and what are the different latest trends that you should look out for. Also, to help you decide that you need this, let us quote this statistic from the study conducted by Sproutsocial. It suggests that it is 57.5 % more likely that people buy from the brand that they follow on the social media networks. Thus, its time you start with the use of social media for businesses.
What's in social media for business?
The social media marketing when done after deciding the goals proves to be more useful and amazing. The goals give you a direction to follow and uplift the business standard that you wish to achieve. The marketers keep in mind the buyer's journey and relate their social media objectives with each one of the journey's steps. This coupled with the achievement of the goals and measurement of success via different metrics then results in a high yield output.
The main social media goals targeted by the business companies and the marketing teams are as follows:
The idea is to increase the brand awareness by using the written and visual content, videos and the brand products images.

Getting the chance to engage the people over the brand product/ service discussion. This helps keep their interest alive and presence intact.

The goal to increase web traffic via sharing website articles/ online store product's link on the social media page

To increase product sales

To improve brand loyalty and enhance customer support by being active/ responsive on the social media networks
Once the goals list is made, a check is kept on its progress and analysis is done to make sure you are putting your effort on the right thing. Below are the few trending social media marketing techniques/ tips that will help you achieve better results for your business.  
Social media trends to shoot for
1. Invest in visual-first approach/ social TV/ vertical videos
We all know how important the content is for the websites and customer's information care but for the social media, the content style needs to improve. The social media platforms now support the visual-first content style. You need to invest more in the HD images, promotional and high-quality information, short videos, and cool infographics which give away loads of information in one glimpse. In this regard, Neal Schaffer, an author, CEO and Principal Social Media Strategy Consultant at Maximize Your Social says, "Brands need to move from a text-first approach to a visual-first mentality when communicating, and similar to how every business became a media company with the advent of social media, they now must transform themselves into a visual magazine if not a television station in order to continue to be heard by the audience that matters to them."
Coming towards another latest trend launched this year, the IGTV by Instagram, its use is highly recommended. It is a TV feature that helps broadcast long-form video content in a social media supported format.This trend is a source for the brands to become broadcasters enhancing the mobile experience for their viewers/ customers.
2. Go live
The second trend that you can focus on with social media is the investment in live videos. It helps create a strong bond with the audience and helps you engage them for a little while longer delivering the benefits of your brand products/ services. The feature of live videos is quite popular. Facebook seems to celebrate its 2ndanniversary for streaming live videos. The number of Facebook live broadcast has increased above 3,500,000,000 videos. Investing in this trend is a potential act.
3. Offer personalized customer experience
Next in line is the promotion of personalized customer experience. A happy viewer is a potential customer and by all means, you wouldn't want to lose any one of your potential source of sales, right? Eva Taylor, Senior Manager for Social Marketing at Hootsuite states, "Looking ahead to the future of social in 2019 and beyond, the brands that are most likely to win are the ones that place personalization and customer experience at the heart of their business."
This can be done by viewing the behavioral pattern in the online data collected via different sources. Once the behavior is understood, the machine learning and artificial intelligence applications can be used to enhance the customer experience.
4. AI-driven customer service
While talking about the AI-driven efforts and applications used by web developers and marketers, it is hereby important to state that social media marketers can make great use of these applications. The Huffington Post suggests that 60% of the millennial population is already using chatbots. Therefore, in 2019 more brands will look forward to using services that enhance the customer communication and service system. The use of Whatsapp is among such considerations.
5. Be all about promoting trust and transparency
Being new to social media usage for business success, you need to know that customer's privacy and details protection comes above everything. A customer when trusting you with his personal information considers you a safe place. You, by all means, have to protect it and save it from all kinds of thefts and frauds. This helps to portray your brand image as a loyal and trusted one, and keeps your customer's support intact.
6. Social listening
Image source: https://www.netbase.com
Another WOW social media feature that you need to incorporate into your social business strategy is social listening. These tools act as a spy and help you discover the word around about the brand. Once you have good feedback in your bucket, you can start working on improving your efforts and correcting your flaws. Cool, right?
7. 24-hours worthy content
You all must have enjoyed the ephemeral content on your social media network accounts like SnapChat and Instagram. Networks like Facebook and Google plus also support it now. Making use of it helps promote the product by creating an image that it is exclusive and important. When the viewers look into something new on these 24-hours stories, they often come back to look at the new product in town!
Social media platforms on the rise
Now, it's been a long time since Facebook and Instagram have been maintaining the position as first and second most popular social media networks, respectively. Both of them receive billions of viewers each day and are a potential network for business brand promotion. Other than these, the social networks in the game are SnapChat, Pinterest, Whatsapp, Google Plus, YouTube, LinkedIn, Facebook messenger, and so on. You can maintain your strong brand presence either or any one of them or try going for multi-channel social marketing as well.
Are you ready to try?
The investment in social media for the success of your business is a no-brainer these days. Such a win-win technique and tricks for successful business rarely come in handy but with social media marketing, you can gain promising results for your brand.