Marketing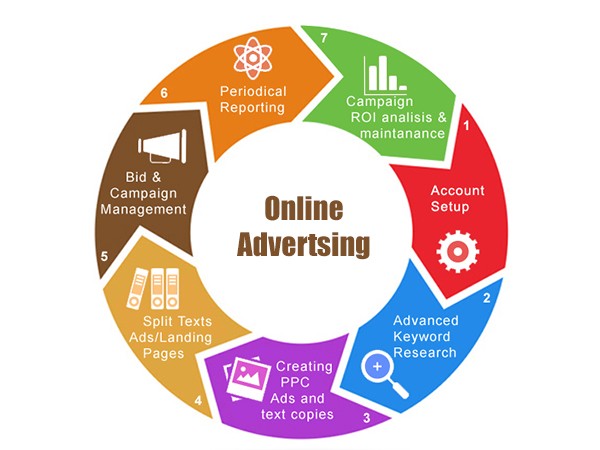 Whether you are a marketing team of one or a department of talented individuals, you likely have a toolbox of useful instruments to make your digital campaigns a success. Maybe you use a social media automation platform or a grammar checker for blog posts. Regardless of the tools—in your collection, you may encounter projects that need to be outsourced. With a local digital advertising agency as an extension of your team, you have another things and expertise at your disposal to effectively build your brand and business.
Digital advertising agency offer companies more than just a fresh perspective and strategic expertise. Here are the top eight reasons why you have to choose an online advertising agency.
Multi-Channel Reach
The Internet is ever-expanding!! It is offering new social media platforms and methods for communicating to customers. Digital advertising allows the companies to reach customers across multiple channels.
Your local agency will also be aware of new and upcoming opportunities for advertising. With digital advertising, companies can immediately apply these new avenues to their advertising efforts, so they're one step ahead of competitors—and never miss a chance to reach customers.
Cost-Effective
Using a number of proven strategies, online digital advertising agencies are able to stretch your dollars so you're getting the most out of your campaigns. With an expert watching your active campaigns, you can relax and trust that precise tweaks will be made to the audience, budget, and messaging as needed. These adjustments will improve the efficiency of your campaigns while maximizing your ROI, so you're getting more bang for your buck.
While bigger brands might be blowing their marketing budgets on print and television advertising, digital advertising is a more cost-effective advertising strategy. You can split your monthly budget evenly across numerous campaigns or allocate more funds towards gaining conversions versus brand awareness. With digital advertising, it's easy to keep on budget, watch live results, and make changes as needed. No more blown budgets!
Go Viral
We're all familiar with how quickly digital content can go viral. Amongst the cat videos and parodies, though, is the opportunity for your company's brand to spread like a wildfire. Your local digital advertising agency can develop a sound, well-researched plan to implement the strategies most effective for your industry and business. No two businesses are the same, so your marketing plans shouldn't be, either! With the right strategies in place—considering your messaging, audience, and the platforms they use—you can amp up brand awareness and entice new customers.
Targeted Audiences
With digital advertising, it's a lot easier to pinpoint demographic details for precise marketing.
A digital advertising agency has the ability to segment audiences based on location, gender, age, purchase behavior interest, and other pertinent details. These segments allow you to strategize budgets and messaging based on similar customers, instead of grouping everyone together. If you're a boutique that offers a range of men's, women's, young adults', and children's clothing, the imagery for each ad and headlines should be different for each of these segments.
By specifying your audience, you can strategize more precisely for better results. Unlike traditional advertising, digital ads provide industry and audience insight that's updated in real-time. As a result, you're able to make improvements—and save money—instantly.
Options
The Internet is constantly changing, which means digital advertising is always changing, too. There are various advantages to pay-per-click advertising, including control over where ads are shown and how often they're displayed. This offers companies numerous options for formatting and placement, and therefore, numerous opportunities to reach customers. As digital advertising expands, companies have new and exciting ways to feature their products or services and entice customers.
Creative Spark
Two heads are better than one, so having an entire ad agency on your team means an endless source of creative ingenuity. After all, an agency is made up of people with differing expertise—such as graphic design, marketing strategy, and copywriting—so you have a team of unique minds at your disposal.
Advertising agencies also provide a fresh perspective to your company, brand, and advertising plans to give your campaigns an invigorating spark.
Alterations on the Fly
As we've mentioned before, using digital advertising allows companies to make alterations as they arise. That ability to make fast, easy changes to digital ads, even after your campaigns are made live, increases flexibility too. Plus, with a local digital advertising agency on your side, deadlines no longer seem so deadly. That way, you can focus on other aspects of your business!
Business Growth
The purpose of marketing and advertising is to grow your business. After all, an agency's success is directly tied to the success of their customers. Whether your priority is increasing brand awareness or sales, it becomes your agency's priority, too. Goals and objectives are shared across the board, and your advertising agency can help turn those goals into accomplishments.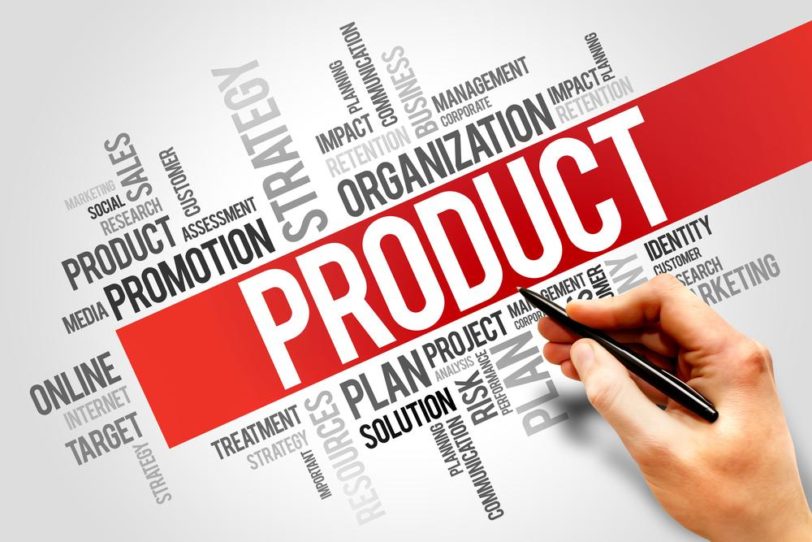 Best Killer Product Marketing Ideas to Boost Business
Products don't just magically blow up and become hot on the market one day – although it's not impossible! A lot of the time, you can likely attribute it to good marketing. If you happen to be in the business of selling or marketing products, you may be wondering how you can ensure it's a success. There isn't a single answer to this question, however, as every businesses success story is unique. One thing you will notice in every story is that some common themes and characteristics make each product successful.
You will find four tips for marketing a product online that you can consider in this post.
Know Your Audience
It is likely that before going ahead to create a product, you had an idea of who the product is for. This research is critical to the success of your product as it identifies a need or gap in the market that you can take advantage of. Market research is also a tool used by companies to see how they're doing in relation to the competition.
When you're conducting research, try and use a mix of interviews, questionnaires, and analyzing past reports. Doing so should give you a balanced view of who your market is, what they need, and how to position yourself.
Make Sure the Product is Quality
If you want to market a product successfully, you need to make sure that it's worthwhile. This means asking yourself whether there's a demand for the product, to begin with, and how it meets the needs of your target audience.
One of the best ways to do that is to carefully think through the product before making it and ensuring it's designed in the most effective way possible. Your designers or engineers should use cheap PCB design software to help them increase design success. The product should also be tested severally, and feedback should be received from prospective customers.
Have a Solid Marketing Plan
Your marketing plan is another way to increase your chances of launching a successful product online. It is more than a few posts and shares on social media, so be ready to come up with a comprehensive plan.
Target Market
As mentioned above, knowing who your target market is should help when developing a marketing plan. You'll have a better understanding of how to approach your audience what their interests are and how to sell your product to them.
Revenue Streams
Knowing how you're going to turn your marketing activities into revenue is significant. Ensure that the money you spend on marketing is likely to bring a return on investment.
Branding
Your branding is critical as it will determine how receptive your audience is to you and the products you sell. Outline how you want to be perceived and how you're going to make this happen through a mix of design, content, and brand associations. It is also through brand stories that you'll be able to connect with audiences which is fundamental in this day and age as opposed to hardcore selling.
Marketing Goals
Without goals, it's near impossible to know what you're trying to achieve and whether you indeed have done so. Set clear metrics and SMART goals, so your goals are always in sight.
The online space holds so many opportunities for businesses with the right knowledge and a comprehensive plan. By focusing on your product and marketing in the right way, you should see a level of success.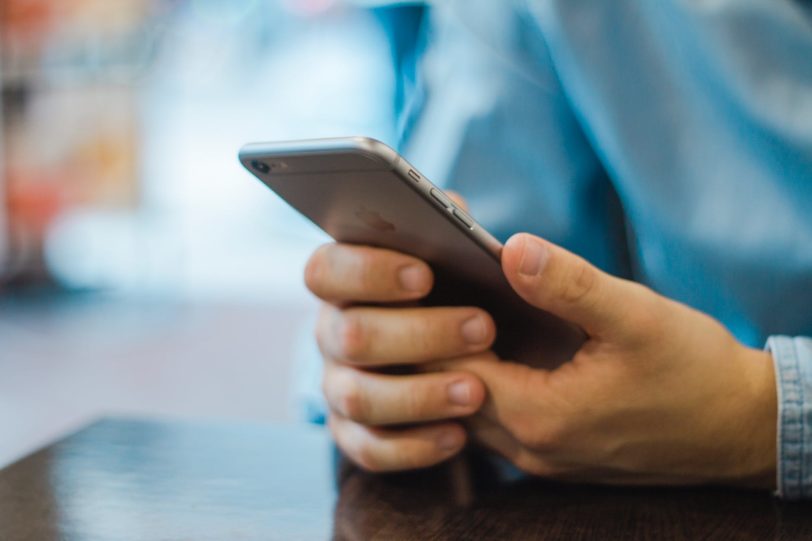 Best SMS Marketing Tools To Grow Your Business
Mobile based messaging apps just like WhatsApp might have brought down value proposition of the age old Humble SMS, but the current ubiquity continues to remain unhindered for sure. Multiple studies and from so many sources have recently pointed out that text messages are always best performing from of marketing channels with over 98% of open rate and with around 36% of the click through rate. If you ever compare this with email marketing where even a mere 25% of open rate is considered good, then you might understand the difference involved.
But even though almost all forms of businesses will engage in email marketing, there are fewer options, mainly the local ones, which will take SMS marketing to be quite serious in this regard. One major reason is always the lack of awareness related to the kind of software tools available and used for automating SMS based marketing needs. The online market is proud to address best ever SMS marketing tools, which are available in the present market now.
First chance is the Hubbion:
The first tool which might catch up your mind has to be Hubbion. It is also stated to be a multi channelized marketing based automation tool, designed for smaller and medium businesses. This tool will always let users to reach out to contact list over multiple platforms like MMS, SMS, fax, email, voice and even postcards for a change.
Apart from the noted multi-channel aspect of this tool, there are some other reasons on why you will find this automation tool to be at the top of the SMS marketing list.

At first, this tool comes with a sophisticated form of automation system, which will help the buyers to customize the outgoing response and engagement, depending on the incoming text messages.

On the other hand, it is always easier on wallet and will not require any monthly subscription, which is another plus point of Hubbion.

Users have the right now to buy credits, which will not expire and it will cost you somewhere between 2 and 3 cents for sending one message out in the market. You can further use the tool to create

text to donate

and grow your charitable firms in no time.
Enger is the next one to deal with:
Enger is always stated to be a pure play SMS based marketing tool. It is vital for businesses, which are mainly looking for ways to create some of the best SMS marketing lists.
It will help the businesses to embed lead capture forms on the said website and can also schedule future messages to the said audiences.

On the other hand, this tool comes handy with the art of mobile web customization. Furthermore, it comes with easy un-subscription services and even real time analytics.

When compared to Hubbion, there are two major differences you will come across. At first, this is always stated to be a dedicated MS marketing platform, which is not the case with Hubbion. On the other hand, users might have to subscribe to monthly subscription fee. It will start from $10 per month.
Next is the Texting Base:
The main aim of the SMS marketing tool for the small businesses is to create an establish connections with the said target groups and follow up with a proper personally until they are almost ready to buy.
The features of these items comprise of

scheduled messaging

, personalized form of SMSs and even contact management.

This tool is designed to help you keep proper track of the birthdays of the contacts, along with their anniversaries and holidays to wish them on the specified days. It helps in establishing a connection at the personal level.

On the other hand, you can further categorize them by their said locations for sending out some of the location based messages to the needful people out there for sure.

This tool is made to be suitable for the sales executives and will have a starting price of around 4 cents, noted for every message sent.
Time for the First Hive:
This form of SMS marketing tool is suitable for those businesses which have larger opt-in lists, in thousands. The service will help the customers well in crafting email SMS and even social media based marketing campaigns, through some of their platforms.
Other than helping you out in creating and sending social messages, email or SMS, this First Hive will also come up with basic reporting dashboard. It helps in understanding the current effectiveness of the said campaigns.

Apart from the free trial which comes with 30 days' time, this source will cost users somewhat around $2 per month, when billed annually, and makes it rather possible to reach out to multiple subscribers, in 10,000.

If you check out the annual bill and the larger base of subscribers, the product is only your value for money with lots of opt-in subscribers for the current SMS marketing based channel.
Mozeo by your side:
Mozeo happens to be one of the relatively and popular example of the SMS marketing tool as available in this current market today. This tool is more or less similar to Hubbion and will let users to buy some credits to send SMSs.
But, you need to commit in buying certain volume of messages for getting them right at some cheap prices.

The field of SMS marketing with this tool starts at 3 cents per message.

Other than the ability to broadcast messages, users will have ability to send email messages and even filter mobile keywords for the field of automation and some landing pages.

However, you should remember that Mozeo will focus on the USA and Canada regions and will not cover global sector like other tools as mentioned in list.
Going through these discussions might have given you the proper information on the best SMS tools you need to use for the SMS marketing services for smaller businesses. You need to know more about it.