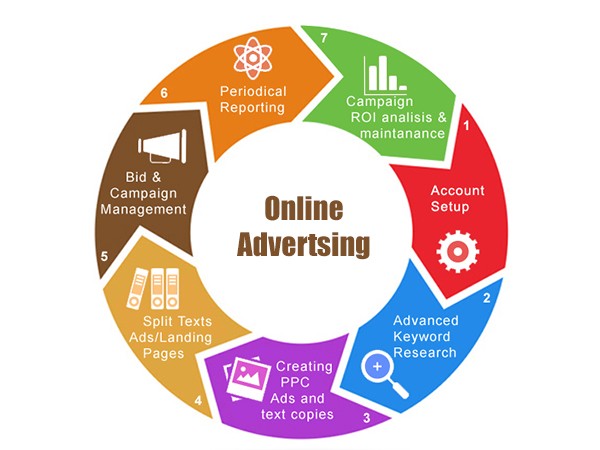 Untold Reasons, Why to Choose Online Advertising Agency
Whether you are a marketing team of one or a department of talented individuals, you likely have a toolbox of useful instruments to make your digital campaigns a success. Maybe you use a social media automation platform or a grammar checker for blog posts. Regardless of the tools—in your collection, you may encounter projects that need to be outsourced. With a local digital advertising agency as an extension of your team, you have another things and expertise at your disposal to effectively build your brand and business.
Digital advertising agency offer companies more than just a fresh perspective and strategic expertise. Here are the top eight reasons why you have to choose an online advertising agency.
Multi-Channel Reach
The Internet is ever-expanding!! It is offering new social media platforms and methods for communicating to customers. Digital advertising allows the companies to reach customers across multiple channels.
Your local agency will also be aware of new and upcoming opportunities for advertising. With digital advertising, companies can immediately apply these new avenues to their advertising efforts, so they're one step ahead of competitors—and never miss a chance to reach customers.
Cost-Effective
Using a number of proven strategies, online digital advertising agencies are able to stretch your dollars so you're getting the most out of your campaigns. With an expert watching your active campaigns, you can relax and trust that precise tweaks will be made to the audience, budget, and messaging as needed. These adjustments will improve the efficiency of your campaigns while maximizing your ROI, so you're getting more bang for your buck.
While bigger brands might be blowing their marketing budgets on print and television advertising, digital advertising is a more cost-effective advertising strategy. You can split your monthly budget evenly across numerous campaigns or allocate more funds towards gaining conversions versus brand awareness. With digital advertising, it's easy to keep on budget, watch live results, and make changes as needed. No more blown budgets!
Go Viral
We're all familiar with how quickly digital content can go viral. Amongst the cat videos and parodies, though, is the opportunity for your company's brand to spread like a wildfire. Your local digital advertising agency can develop a sound, well-researched plan to implement the strategies most effective for your industry and business. No two businesses are the same, so your marketing plans shouldn't be, either! With the right strategies in place—considering your messaging, audience, and the platforms they use—you can amp up brand awareness and entice new customers.
Targeted Audiences
With digital advertising, it's a lot easier to pinpoint demographic details for precise marketing.
A digital advertising agency has the ability to segment audiences based on location, gender, age, purchase behavior interest, and other pertinent details. These segments allow you to strategize budgets and messaging based on similar customers, instead of grouping everyone together. If you're a boutique that offers a range of men's, women's, young adults', and children's clothing, the imagery for each ad and headlines should be different for each of these segments.
By specifying your audience, you can strategize more precisely for better results. Unlike traditional advertising, digital ads provide industry and audience insight that's updated in real-time. As a result, you're able to make improvements—and save money—instantly.
Options
The Internet is constantly changing, which means digital advertising is always changing, too. There are various advantages to pay-per-click advertising, including control over where ads are shown and how often they're displayed. This offers companies numerous options for formatting and placement, and therefore, numerous opportunities to reach customers. As digital advertising expands, companies have new and exciting ways to feature their products or services and entice customers.
Creative Spark
Two heads are better than one, so having an entire ad agency on your team means an endless source of creative ingenuity. After all, an agency is made up of people with differing expertise—such as graphic design, marketing strategy, and copywriting—so you have a team of unique minds at your disposal.
Advertising agencies also provide a fresh perspective to your company, brand, and advertising plans to give your campaigns an invigorating spark.
Alterations on the Fly
As we've mentioned before, using digital advertising allows companies to make alterations as they arise. That ability to make fast, easy changes to digital ads, even after your campaigns are made live, increases flexibility too. Plus, with a local digital advertising agency on your side, deadlines no longer seem so deadly. That way, you can focus on other aspects of your business!
Business Growth
The purpose of marketing and advertising is to grow your business. After all, an agency's success is directly tied to the success of their customers. Whether your priority is increasing brand awareness or sales, it becomes your agency's priority, too. Goals and objectives are shared across the board, and your advertising agency can help turn those goals into accomplishments.