Branding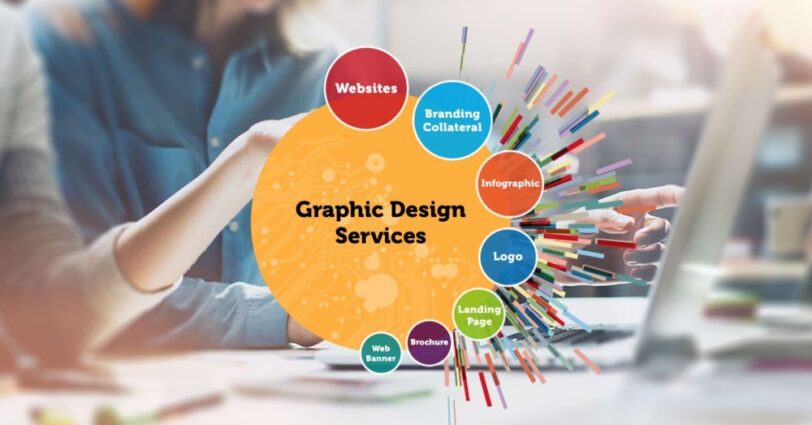 Graphic Design Company In Ahmedabad
Digi Web Art, a graphic designing company in Ahmedabad, along with its advertising and promotional services. We infuse passion into every design crafted graphically through latest techniques and methods. Our designs are crafted with the sole aim of creating a visual impact in a single glance.
We take help of texts, symbols, designs, logos, colors, images etc to create an attractive and alluring design. Our customers have been using the designs made by us to promote their businesses, brands, products and services.
Our proficient graphic designers in Ahmedabad with fresh, innovative and imaginative ideas employ highest level of creativity and experience in their creative work. Our clients give us a brief and our creative team works relentlessly to create inspired design as per their choice.
Why Graphic Designers In Ahmedabad Is Need?
Digi Web Art's Ahmedabad graphic design agency division delivers compelling and inspired print materials to promote your communication efforts. We've applied our decades of experience to establish a small, efficient and effective agency that provides high-caliber graphic design at competitive prices. Our attention to detail and focus on customized design supports your goals in growing your business. Do you need a Graphic Design Company in Ahmedabad ? Digi Web Art has searched for the best graphic designers in Ahmedabad.
7 Graphic Design Benefits Your Business
Employee pride and productivity.
All happy, healthy workplaces have a strong core of brand identity.
Saves money.
High-quality visuals increase viewer interaction.
Graphic communication: it's more than a trend.
Attract and keep customers interested.
Strengthens your brand.
Why DIGI WEB ART?
Digi web Art is one of the best graphic design company in Ahmedabad that provides Business Card, Branding, Social Media Posts, Packaging Designing, Brochure Design and Logo Design In Ahmedabad.
We have experts in every segment of graphic design with more than 10+ years of experience in their respective fields.
We believe in delivering growth oriented services to our customers at the most affordable and reasonable prices.
We offer a wide variety of graphic design services in Ahmedabad
Logo Design
A logo is a symbol made up of text and images that identifies a business. A good logo shows what a company does and what the brand values. Logo design is all about creating the perfect visual brand mark for a company.
Brochure Design
A brochure is an informative paper document (often also used for advertising) that can be folded into a template, pamphlet, or leaflet. A brochure can also be a set of related unfolded papers put into a pocket folder or packet.
Packaging Designing
Packaging design is a large and demanding design field always looking for designers who can deliver both product originality and sales performance.
Business Card Design
A business card is a small, printed, usually credit-card-sized paper card that holds your business details, such as name, contact details and brand logo. Your business card design is an essential part of your branding and should act as a visual extension of your brand design.
What Makes Us the Top Graphic Designing Agency in Ahmedabad?
Rated 6th best Graphic Design Company Ahmedabad, May 2017 by Clutch
Rated Top 10+ Digital Marketing Companies in Ahmedabad by GoodFirms
Rated Top 100 Digital Marketing Companies in Ahmedabad by Themanifest
Rated Top 10 Digital Marketing agencies in Ahmedabad by Brandveda
Rated Top 10 Digital Marketing Companies in Ahmedabad by YourStory
Recommended by Clients as Ahmedabad 's Best Graphic Design Services Company !
Do not wait anymore! simply call us on +91 7976779760  or email at info@digiwebart.com or Contact Us to know more about the best graphic design services in Ahmedabad . You can also contact us by submitting the Quick Enquiry form on the right side of this page to know more about graphic designers in Ahmedabad.
We have helped many of our esteemed clients create remarkable visibility of their brands and businesses through our designs. Branding is the best and most recognized form of advertising and the design speaks volumes of it. Digi Web Art, a leading graphic designing company in Ahmedabad, can accommodate any type of design and can assist with creating a design. We just have to be contacted and briefed about the idea, and the design would be readied within specific time.
Contact us for an enchanting design that helps improve your brand image and identity.