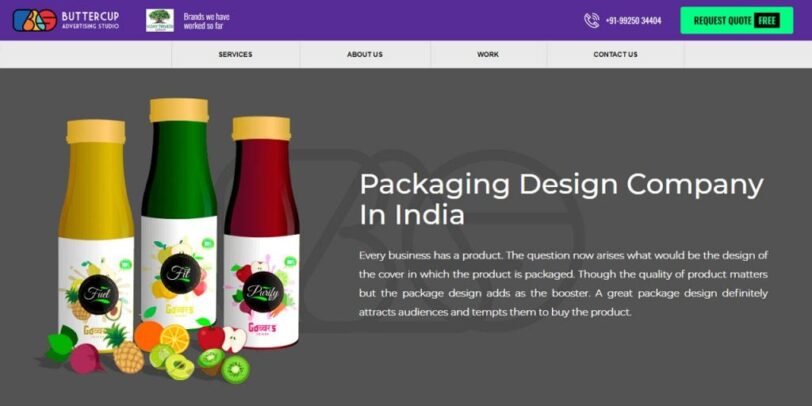 India Packaging design companies
Creative packaging design in India
Digiwebart is a one-stop solution for all your packaging needs in India. We design, develop, manufacture, co-pack, and create logistic solutions. Our enthralling strategies gives us a compulsive edge over other product packaging design companies that will fascinate your customers.
Product Packaging design companies in India
Your packaging makes your product distinctive from others, so Digiwebart creates designs that make your product captivating. Our packaging design agency India is among the top-rated packaging design companies in India with high-class plans that suits the business needs effectively. How much should I charge for packaging design? We are best packaging design companies in India who can provide a satisfying solution. Out out-of-the-box designs integrates your vision with features like;
Impressive product packaging design company in India
Exquisite food packaging design in India
Top Packaging Designers in India
Find the best packaging design for your next project by packaging designers in India at Digi Web Art. Hire the best Packaging Designers in India on Digiwebart™, the world's top packaging design and branding agency. We are an award-winning branding & packaging design agency with over 10+ years experience working with major retailers, global brands and start-ups. We've curated the best product packaging designers so you can find the right expert and request a quote instantly.
Digi Web Art is a leading brand design agency. We specialize in concept creation, branding, packaging & interior design for hospitality, food and drinks sectors.
You know your product is awesome. Give it the best chance of success with professional packaging design services. Call today for a free consultation.
Package Design Jaipur | Product Packaging Company in India
Are you searching for Product Packaging Design companies in India. Get proposals, price quotations, or request meetings with product Packaging Design at Digi Web Art agency. If you are looking for a new creative & awesome packaging design ideas or want to discuss further regarding your project, simply call us on +91 9509511555 or email at info@digiwebart.com or Contact Us and we will get back to you.
Recommended by Clients as India 's Best Packaging Design Company !
Do not wait anymore! simply call us on +91 9509511555 or email at info@digiwebart.com or Contact Us to know more about the best Package Designing Services in India . You can also contact us by submitting the Quick Enquiry form on the right side of this page to know more about professional packaging designers in India.