WordPress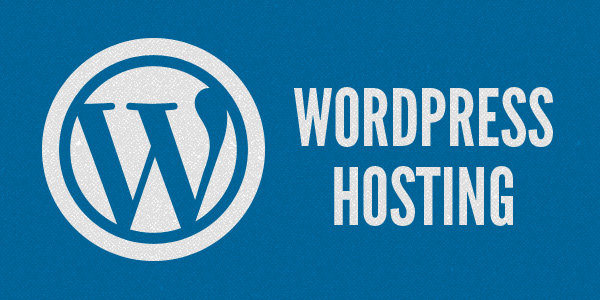 Finally you have figured out your business plan. You have even started pooling resources together. All you need is a good platform to host your WordPress website. Choosing a good WordPress hosting plan is a factor that stands between you and your online dreams.
With millions of WordPress hosting providers available, it can indeed be an uphill task choosing the best WordPress hosting. Running an online business is going to give you much headache and you cannot risk one more due to the wrong choice of web hosting. You need the best and nothing less than that.
By pooling our knowledge, we have made a list of all those factors you required to choose the best WordPress hosting.
Read on!
Types of web hosting – Which one is best Fit to Serve Your Website?
There is no one-size-fits-all when we are talking about web hosting. So, you need to take account of different types of web hosting options so that you can assess which one is perfect for your website.
WordPress managed hosting
Some hosting providers provided WordPress managed hosting services which means that they have the infrastructure, specially create a single page website. It is fairly easy to set up your site with WordPress managed hosting as your hosting provider have a dedicated support team that helps you solve any issues you encounter. Another benefit of WordPress managed hosting provider is WordPress staging that enables you to make changes to your staging WordPress website so that you can preview them before switching to live website. Other perks of WordPress managed hosting are – WordPress updates, backups, WP-CLI support and more.
Self-managed hosting
Self-managed hosting is that branch of web hosting where you rent the server or hosting space with managing everything else on your own. It will include handling web server, MySQL database, FTP, and other services. You will also be responsible for taking care of a server's operating system and its updates. Once you are done with all these steps, you can install WordPress and set up your website. The biggest benefit of self-managed hosting is the flexibility you get. However, you need to have experience web mastery to opt this hosting plan.
Shared hosting
In shared hosting, your website will run along with multiple other websites on the same server. It is recommended for those who are at the trial phase of owning a website as the performance and perks regarding shared hosting plan is limited, and there is less chance of scaling up. In addition, the performance of your website can be impacted by other websites on the same server. The best benefit of shared hosting is an affordable price.
Dedicated word press hosting
You get a dedicated server for your website under this plan. It means you have dedicated hardware resources available for your website you won't be sharing. A dedicated hosting plan gives you more control of your server and website. Moreover, it also gives you the flexibility to install things that is not possible with shared hosting, like TLS certificate.
As there is no one-size-fits-all options, you must weigh the pros and cons of every hosting option and wisely choose the right one.
Other factors to consider before choosing a WordPress hosting
Features and performance
Good hardware is indispensable to ensure great quality of service by a web hosting provider. The memory (RAM), the processing power (CPUs) and disk space – all play a significant role in deciding the overall performance of your site. Usage of your RAM and CPU greatly relies on the type of content on your website as well as number of visitors. For example, if you post viral content on your site, it may create sudden bursts of traffic. Your web hosting plan should be able to handle this otherwise it may slow down your website.
Though many hosting companies offer unlimited disk space, it is not that important you think. It is transfer speed that really matters. Ideally, you should choose a web hosting provider that can keep your site's data transfer times low even under high load. You can check this load on your server's CPU, RAM and the disk space you use.
Cost
Cost is another important factor to consider before choosing a web hosting. You might be tempted to choose the cheapest plan available, however, it is often a wrong move to make. Always remember that you only get for what you pay for. Nothing comes free. So, web hosts, like any other business are making a profit even when they seem to give you 'unlimited everything.'
Asses a plan by taking into account the features you are getting in return. Closely look at the features before you jump on the first cheap plan that comes first in your way. The price of web hosting is decided by a number of factors, like the quality of support, servers, space, etc. If you get good features, it is worth to invest. For example, share cost comes at a comparatively lesser price, but it is not sufficient to handle high traffic. Other web hosting plans, including dedicated servers, managed VPS, dedicated WordPress hosting comes with a price, but their features make them worth for the money you invest.
Customer Support
Last but not the least, the quality of customer support is also an important factor to consider before you sign up for anything with a web hosting provider. As your business grows, so does your need regarding web hosting. Your site might go down for some reason, and in that case, you will direly need the assistance of tech support. Problem can be fixed quickly only when they are available. You might need support for smallest of issues. Before choosing a web hosting plan, ensure that your provider offer 24/7 customer support via different modes, like phone number, email, chat, etc.
Creating a website is the first step towards a successful online business. To avoid issues in web hosting, it is wise to choose a good plan and web hosting provider.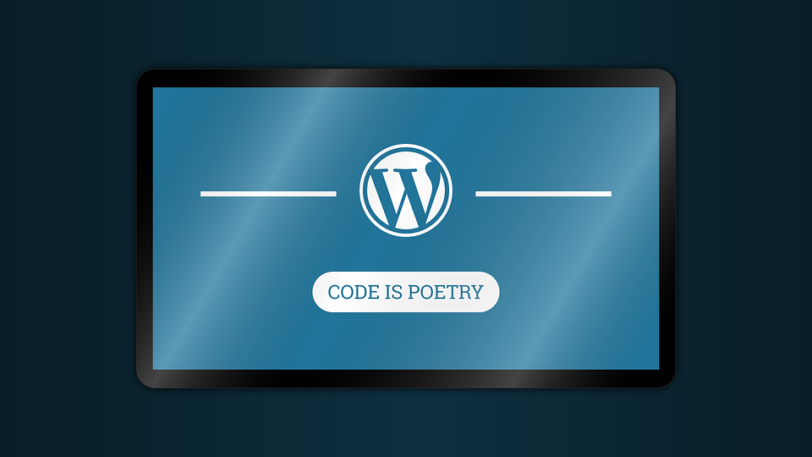 In the past, we had to hire a professional for website development tasks. All websites development tasks were depending on the coding languages that are really disgusting. However, with the advent of technology, one will able to make the website in a fraction of seconds. Plenty of plug-ins are out there that is constructing the sites and WordPress is one of them. It is a top-notch Plug-in that will assist you in making the site. It is the only platform that is offering more than 1000 theme with innovative tools.
WordPress was launched in 2003, and now it has become one of the most popular blogging platforms. Over the last five years, WordPress is on hype. You may find thousands of multinational companies on WordPress.  If you are running a business, then WordPress would be a reliable option for you. Following are incredible features, benefits of WordPress for Business platform.
Incredible Feature of WordPress
Nothing is better than WordPress because it is providing enormous benefits to business owners. If you want to increase the awareness of business, then you must opt for incredible them and widgets. Here are some high-end features that will assist you in the long run.
WordPress has become the backbone of many websites. As per researchers, almost 52% of the users are making the use of WordPress that is quite higher than others. It is a high-end platform that is simple to use. Besides, you may find premium and free themes on WordPress. When it comes toWordPress,then the responsive design would be an ideal feature. It is a must-have feature that is improving the appearance of the website. It will enable you to view content via any device.
You will find almost 60 responsive themes such as Bootstrap, custom, and skeleton, etc. Always choose the best responsive theme that will attract a lot of viewers.
Social media sharing Features
It is another top-notch Feature that is beneficial for the SEO. Social media has become an integral part of the off-page site. Therefore, WordPress is providing a social sharing option that will attract more viewers. It will enable you to share website content on Instagram and Facebook.
Millions of people are sharing WordPress site on Instagram only because it has become a business platform where we can share visuals and will able to improve the ranking of an official website.
It is a unique platform that contains Multiple styles. Everybody wants to create a perfect website that contains incredible features such as information of company, feedback, ratings, and testimonials, etc. Most of the WordPress themes have inbuilt themes that are unbelievable. After installing the Multiple style pages on the official website then you will increase the viewers and sale, etc.
Auto update and official support
One will able to get automatic WordPress updates that will upgrade the themes and features of the website instantly. You may find auto-upgrade feature in a premium theme. Make sure that you are investing precious money in premium theme because it will assist you in the extreme time. It includes a lot of information like as Installation, customization and SEO tips. If themes are good enough, then you will able to boost the overall sale of the company.  Bear in mind; only premium themes include top level of support.
Millions of widgets are available on WordPress. If you are buying any premium theme, then you will get custom widgets with them. Make sure that you are choosing right widget for the theme. Moreover, widgets are part of every theme that is saving a lot of time and work.
Proper customization of the theme
After getting a WordPress website, you should customize it properly.You should change everything in terms of color, style, Fonts, and widgets, etc., if you are using WordPress 4.0 version, then customizer will allow you to change complete website. However, other website users have to customize everything in PSD format.
Did you know Instagram has become a part of SEO?  If you are creating a website, then SEO is quite essential for you. It will improve the overall rank of the site. Therefore, you should create a business account on Instagram and share it your site on it. After that, Google will crawl and will give a particular link to your website that will assist you in improving the overall rank.
It is the only platform where one will able to Find HD themes that would be compatible with retina display. As per researcher, retina display will look incredible on the mobiles and HD display. If you want to show creativeness, then you must opt for better quality themes and add some widgets on it.
Ultimately, these above-mentioned are some implausible features of WordPress that are providing enormous benefits to users. For more information, you can check out https://gramblast.com/.
Some benefits of Instagram Theme for WordPress
When it comes to the website, then the first thing to be considered is the main subject of your site.  Like, if you are choosing and commercial site, then you should perfect theme for it. All things depend on content management system only. However, we are living in a contemporary where millions of people depend on social media promotions only. Let's discuss some top-notch benefits of Instagram theme for a particular business.
Today we are living in the technological era where millions of people are spending a lot of time on the social media website. Plenty of social platforms are out there such as Facebook, Instagram, Twitter, and many more others.  If you want to improve the visibility of a website, then you must opt for the Instagram theme because it is a familiar platform. With the help of Instagram theme, you will able to improve the overall rank of the official website.
It is the best theme that will enable you to display high-end photos. You will grab almost similar theme to Instagram.
Moving further, these are some benefits of Instagram Theme that will improve the ranking of an official website.
Author bio-
Daniel Mattei is a Professional writer. He has written many articles on Social Media and WordPress. He is quite experienced in the field of web marketing as well as website designing. You can visit https://gramblast.com/ and learn how to build more follower presence.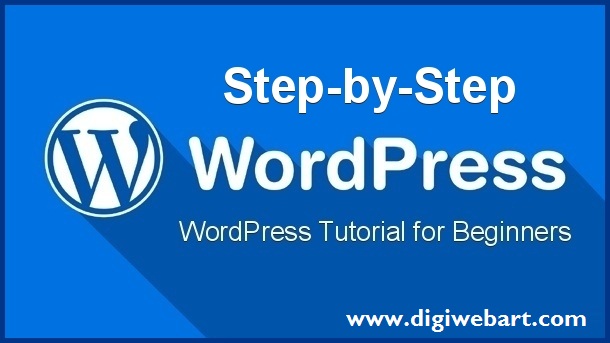 Beginner's WordPress Tutorial to learn A to Z of WordPress
What is Word Press?
WordPress is widely used resource for creating blogs and aids in creating numerous website either big or small. CMS WordPress is free, flexible and is grounded on PHP. HTML and CSS are not required while you craft any website. PHP takes 6 or more months for crafting a website.
What are 10 Beautiful & Free Responsive WordPress Themes to Build Awesome Websites?
WordPress or CMS is a widely used online platform for building different websites for free. It creates blogs, corporate, personal and portfolio sites. Let's take a look at some of the Best WordPress Themes that you can choose for your site.
Shapely: It is one of the most popular themes that you can select for creating your web page. Shapely can be attuned with Android and Window phones, laptops, iPhones, iPad and desktop computers. With the help of high-resolution Retina, you can experience high-end graphics, shrill text, and innovative vector images and signs. Shapely is quite helpful in enlightening the WordPress Development Procedure.
IIIdy (Trending): If you are looking vibrant, colorful and well-designed web page then IIIdy is the perfect option. It is free of cost and can be accessed quickly. IIIdy is well-suited for Smartphones, Laptops, desktops and other devices. It is flexible and considered as the original and adaptable theme for various websites.
Tyche: It is among one of the most liked Free WordPress Themes for owners of personal online clothing stores. It helps to promote your products via online banners and ads.
Ascendant:  This versatile theme is perfect for creating the website for small business via WooCommerce. It aids in creating potent short codes for crafting a customized menu for the webpage. Various forms and styles are available including subscription, free, pro and you to try.
Newspaper X: Newspaper X theme is used for online downloadable magazines and is easily adaptable. It is free and can be created thru Bootstrap. Newspaper X is divided into four groups such as editorials, latest news, events, and international news. You can build incredible pages for blogs and customized media buttons on top of the page.
Blaskan: You can choose Blaskan for creating pages for lifestyle blogs. It offers different groupings for the post and is based on Bootstrap. Blaskan is free theme WordPress option for writers who want to create their website for displaying their works and posts.
Activello: Activello is used for creating various pages for blogs related to food, fashion, travel, photography and online magazines. This theme is based on Bootstrap technology and offers best WordPress plugins such as Gravity Forms, Yoast SEO, Contact Form 7 and much more.
Sparkling: This innovative theme is well-suited on mobiles, iPad, and iPhones. It comes with variable striking features and supports various WordPress plugins such as Yoast SEO, W3 Total Cache, and Gravity Forms.
Brilliance: Brillance is among one of the best WordPress Business Themes and is suitable for all types of business and professions. It's dynamic and energetic layout is perfect for building templates for online shopping, various modes of payments, shopping cart and product list.
Breviter: Breviter is popular among bloggers and artistic professionals. You can customize the web pages and content as per your requirement. This theme provides imaginative designs for galleries, images, and videos.
How to Make a Website: Step-by Step Guide for Beginners
If you are a beginner for WordPress and do not know How to Make a Website Using WordPress then let us learn WordPress Step-by step:
Step#1: Choose Your Website Platform
Decide in advance which platform you want to choose for creating your website. CMS platform is the best available option for creating websites including Drupal, Joomla, and WordPress.
STEP #2: Get a Domain Name and Host
For building any website via WordPress, you will require a Domain Name and a WordPress Hosting service provider.
Where Do I Get a Domain Name?
There are numerous free WordPress Hosting service providers whom you can hire and register your domain name. After registration, you can sign-up on the particular website and check out the domain name.
Any additional tips for choosing my domain name?
Before selecting any domain name, you should consider the following
1.The name should be attractive and easily memorable.
2.Selection of the domain for defining for a job.
STEP #3: Let's Set Up and Tweak Your Website
1.Select WordPress (Or Joomla and Drupal) for creating a website by using one click installation. You can check online WordPress Tutorial for installation.
2.Or you can opt for manual installation by searching online WordPress Tutorial for Beginners.
Choosing a theme/template for your site
WordPress Theme Tutorial will help you in choosing the right theme for your website.
Here's how to find a theme you like:
1.Log into your WordPress dashboard
2.Access Free themes for your web page.
3.Install your new theme and click an Active button.
How do I add content and create new pages?
For adding contents and editing new pages, you need to check sidebars of WordPress dashboard for 'Pages' and Click on New Page.
For adding Pages to the Menu, you need to access navigation bar. Click on 'Updates' for saving changes and Click on 'Appearance' for new page addition in Menu.
For adding and editing a post, you just have to create a blog post and Add New.
Customization & Endless Tweaks
This portion will aid you in how to customize and Tweak your Website.
Changing Your Title and Tagline
To make changes in your Page Title and Tagline, you can access several web pages on how to make a WordPress website
Disabling Comments on Posts & Pages
For disabling comment for Posts & pages, you need to Untick 'Allow Comments and Discussion."
Setting Up a Static Front Page
To set up a static front page:
Edit Sidebars
Installing Plugins to Get More out of WordPress
To know more about WordPress, you can search WordPress Website Tutorial.
What is a plugin?
A plugin is a software that is required for creating a WordPress website. You can add new features via the plugin on a website. PHP programming language is used for writing plugins.
How Do I install a new Plugin?
Click on 'Plugin' and add 'New.'  For further details, you can search various websites on the topic How to Build a WordPress Website for beginners?
To save time, a list of the most popular plugins that are useful for creating WordPress website are:
Contact form 7:  Yu can fill Contact Form 7 on the web page. To know more, you can check online for WordPress Tutorial for Beginners StepbyStep guide.
Yoast SEO for WordPress: This plugin is necessary for adding more content to your website.
4.Google Analytics: If you want to know how many users are visiting your web page then installation of a plugin is the must for your website.
Congratulations-Now, your website, is ready to use
What should CMS/Website Platform I use?
CMS or Content Management System provides the platform for creating different styles of a website. With the innovation of new technologies, three kinds of a platform are available for creating websites including:
WordPress
Drupal and
Joomla
If you are new and do not have knowledge of WordPress, then Learn WordPress Online is the best option for you. Several websites offer online courses on WordPress for Beginners. You can also buy several books on How to Create a WordPress Website. Read them and keep yourself updated about WordPress.