Birthday Party Organisers in Jaipur
Birthday Party Decorators in Jaipur
We are an event planning service based in Jaipur helping make our clients happy one event at a time! From event management and event consultancy to balloon displays at home, room, hotel, we will make the necessary arrangements completely tailored to your needs. Just tell us what you would like and we will take care of transforming your vision into a memorable reality.
Get amazing Birthday Party Decorators in Jaipur for parties and special occasions. Make your events shine with balloon decor in all sorts of shapes, styles, colors and sizes to fit the mood of your party. Our team can create, deliver, and install any type of birthday decorators in Jaipur! Take a look at some of our categories below and get in touch about your next project!
Call or WhatsApp me your design on 9509511555 for more details.
Add the fun and festive flare to any event with a balloon decoration rental. Happy Decorators lets you choose from a wide selection of colors, shapes, styles, and sizes – there's something for everyone, and every party.
Balloon Decoration in Jaipur are an excellent way to add that extra pop to your special occasion.
Rent a romantic balloon arch for birthday, weddings, elegant balloon columns for corporate events, or a colorful balloon wall for birthday photo ops, baby showers, or anniversary parties.
Happy Decorator Birthday Party Organizers in Jaipur will help you choose the color scheme and decoration type that best fits your venue and theme, whether that an indoor party or outdoor bash. Amp up the fun with a decoration everyone will love. You can't go wrong with balloons, the classic favorite sure to please young and old guests alike.
We understand why parents are thrilled to throw their children parties for their first birthday and we want to help make it a great one. We can help you to create a fun theme for the party or design custom balloons to match your desired theme and color scheme. A first birthday is a special day and only happens once. The first time for cake, presents, balloons, and celebrating family with a new child is a magical day for parents. You can trust us to make your party as perfect as you hope it could be. Whether you want cute centerpieces, balloon bouquets, themed decorations, big number one balloons, or balloon archways and sculptures, we are ready to provide you with all your needs and help make the party planning easy and fun.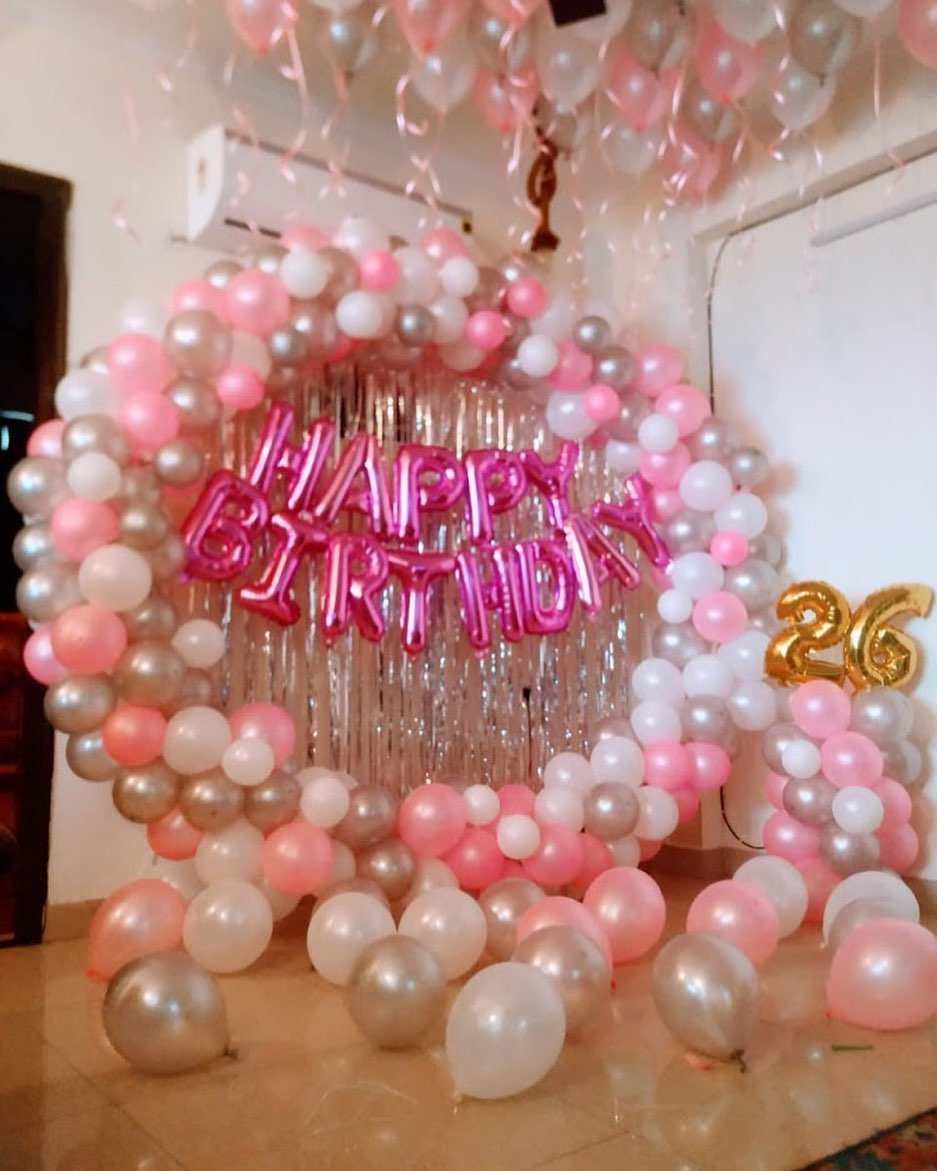 Birthday Decoration at Home in Jaipur
Best birthday balloon decorators in Jaipur for your party. Order Jaipur Birthday Decor for any occasion. We deliver bouquets, arches, centerpieces, and more to make your event pop! Hire a Balloon Decorator to create a unique and fun look for your event. Get quotes for birthday decoration at home in Jaipur and book securely on Happy Decorators.
Birthday Party Organisers in Jaipur
Congratulations! A special occasion is on its way and you're ready to start your planning and preparations. Whether you're planning a big birthday, engagement, graduation or any other type of party, our luxury balloon decoration service can help you create the most memorable of events.
Happy Decorators is one of the leading luxury, modern and bespoke event planning, balloon styling and birthday party decoration organisers in Jaipur. We work with clients, venues and event planners from all over the India. Providing balloons for any size party, weddings, birthdays and corporate events. We specialise in tailor-made and birthday party decoration in Jaipur at great prices.
Recommended by Clients as Jaipur's Top Balloon Decorators !
Do not wait anymore! simply call us on +91 9509511555 or email at info@digiwebart.com or Contact Us to know more about Balloon Decoration Services in Jaipur. You can also contact us by submitting the Quick Enquiry form on the right side of this page to know more about the Birthday party balloon decoration Packages near me in vaishali nagar, mansarovar, vaishali nagar jaipur.