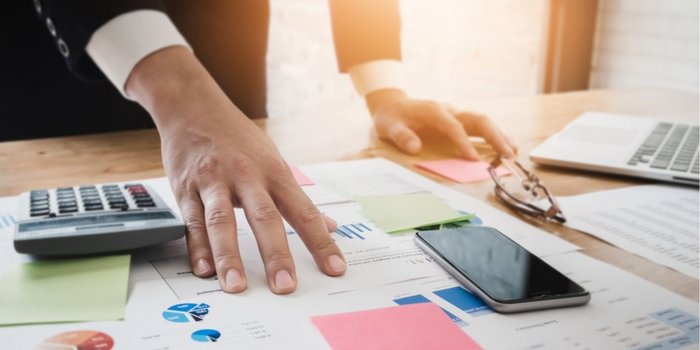 13 Minimum Investment Profits Yielding Business
13 Most Profitable Businesses in India with low cost Investment
Throughout the years the business has been in existence, it has contributed to life. Business has served the society. It has directed the human species towards betterment and evolution. However social benefit is not the primary concern of the commercial field. The primary care of any business is profit. Without profit, a business can neither serve nor sustain.
Successful businesses are essential for maintaining a sustainable economy. Through the eyes of an individual business woman or man, business needs to yield a profit. Without profits, no woman or man can carry a business cutting their own pockets for long.
Many people in today's era want to call quits with their day jobs to follow their passion, but fail to do so due to the lack of information or out of the pure fear of failure. Fortunately, the market we have today provides a variety of creative and easily buildable businesses.
There exists a misconception that to start a business, you need to invest millions. Though that was true at one point of time, times have evolved. Today you can start a business with a minimum investment and earn astounding profits.
Here are thirteen proven business ideas that will help you earn profits with minimum investment.
A freelancer is a self- employed person, working in the creative fields such as writing, designing, etc. Freelancers charge for their services based on an hourly or daily basis. Freelancing is much like an auction. A freelancer is a "seller," "buyers" will post projects and if the freelancer likes it, she/he will bid on the same, the employer or buyer will hire them based on different criteria such as prices, experience, capability, etc. Note that the employer might not always employ the lowest bid. The most popular freelancing categories are Freelance photography, freelance app developer, freelance content writing, freelance cinematography, freelance editing and proofreading, freelance marketing and PR, etc.
YouTube, with its growing popularity, has become a tremendous platform for people to express their creativity and earn money while doing the same. You can start a YouTube channel by investing in a primary camera and microphone (the cost would sum up to around fifty thousand rupees). To monetize your YouTube channel, you will have to create an ad sense account and get it approved. To get it approved you will have to be consistent and provide quality content. With the growth of your channel, you can invest in better cameras, microphones, and lighting. This business is risk-free as it mostly doesn't require your whole attention and you can even have a day job on the side. In fact, some YouTubers keep their day job even after the success of their channel. YouTube provides you with a lot of exposure, which results in various projects and brand sponsorships once the channel has reached the border of success.
The blogging market is growing at a reasonable rate. Bloggers earn money by placing ad banners on their blogs. They are paid on 'cost per click' basis which means that for each click on a particular ad by a reader, a certain amount will be paid to the blogger. WordPress and Blogspot are some of the frequently used blogging websites. Blogs are a low investment and risk-free. You can carry out blogging as a side business until it reaches a point of success. You can blog about anything you know or understand in full depth. From fashion to education, a blog can be about almost anything. Some of the blogging options are Media blogging, educational blogging, fashion blogging, affiliate blogging, business blogging, travel blogging, professional blogging and so on.
Writing online books/Ebooks:
If you are a writer, this is the business for you. You can write a variety of genres right from romance to mystery or write educational books.  E-books offer the same amount of information or entertainment at almost half of the price a physical copy of the book costs. E-books are considered eco- friendly and efficient since one can carry them on their smartphones. An author can sell her/ his E-books to companies like Amazon, Blurb, Smashwords, iBooks Author, etc.
Book cafes are a massive hit in metro cities. The serve the purpose of bookshops and cafés. A book café with a theme proves to be a major attraction, especially for teenage groups. These small, sophisticated cafes are an ideal place for business meet-ups, dates, studying or spending some 'me time.'
Murry Newlands, a Chatbox expert, rightly quoted: "Where ten years ago every company needed a website, and five years ago every company needed an app, now every company needs to embrace messaging with AI and chatbots." A chatbot or chat robot is a computerized program that can stimulate conversation with humans. For example, humans can ask bots about directions, places to eat at, entertainment, etc. Chatbots are of three types: Menu/Button-Based Chatbots, Keyword Recognition-Based Chatbots, and Contextual Chatbots. Chatbots cost an average of $15000 to $30000 to build.
Tourism is one of the most successful businesses out there. Especially in countries like India, which hold a wealthy and cultured heritage, tourism can prove to be highly profitable. This business mostly requires knowledge of history and cultural background of places. This is a gradually increasing business. An average four-year-old tourism business will fetch around thirty-eight thousand dollars, and a ten to fifteen-year-old business is most likely to fetch you around forty to fifty thousand dollars per annum. To sustain a thriving tourism business, you have to make sure you hold all the information you need about the famous tourist spots across the country.
If you acquire a skill set, share it! Online teaching is both profit yielding and educational. You can teach the following an Instrument, a language, mathematics, science, art, writing, dancing, how to do taxes, how to clean XYZ, English, literature, economics and suchlike. In other words, anything you know about can be shared out there while bringing in revenue. Online teachers can earn from two hundred dollars to more than three thousand dollars per month, depending on their experience. Various online teaching websites hire teachers. Some of them would be Vedantu, Meritnation, Coursera, Udemy, creative live, Skillshare, Byjus and so forth.
The concept of ghostwriting is basically that a story is written anonymously by a writer who is paid to write the same. A ghostwriter earns between five thousand dollars to a million per project, depending on the type of project. Ghostwriting is of the following categories: medical documentation ghostwriting, autobiographical ghostwriting, blogging ghostwriting, fictional ghostwriting, newsletters, speech writing and so on. Considering that there is a standard amount of clients readily willing to pay for ghostwriting; this profession, though not recommended primarily, it ranks as high as any other form of writing.
If you are an animal lover then this is the business you need to own. Many people own and love pets. A lot of pet owners want the best for their pets. Some of them would go as high as paying a large sum of money for the comfort and luxury of their pets. Pet daycare is in much demand. Pet owners cannot always be around their pets and therefore require someone to take care of the pets while they are away. Pet daycare and grooming services include pet sitter- which involves babysitting the animal, dog walker, grooming, bathing, customer service, training and so on.
A business consultant works for clients and provides them with advice, strategy, planning and problem-solving. Though one requires a basic education in the field of consultancy, the cost for starting a home-based consultancy business remains low. You can even recruit delegates or can also run the business single-handedly. There are a lot of consultancy services out there, some of them are strategy consultancy, management consultancy, operations consultancy, financial consultancy, human resource consultancy and so on.
Social media has a significant influence on this era. Social media influencers hold much power since they have massive audience support. Influencers are approached by brands to promote a specific product for them in return for a price. This business is mainly dependent on popularity and personality maintenance among the audience. To become a social media influencer one has to establish a highly followed social media account. The most exposed social media platform for influencers is Instagram. Some tips to gain followers:
Use your account frequently

Start a blog and try to advertise it within your reach

Seek help from already successful influencers- don't hesitate, you will never know if you never ask

Invest in advertising your account- Instagram and Facebook offer paid advertising.

Post good quality content- good pictures will attract traffic

Create a 'business account' on Instagram- it sounds more professional and provides various other insights on the development of your account.

Use hashtags- hashtags are a medium of connection, using them will direct the right audience to your account.

Give shout-outs to other growing bloggers and ask them to do the same for you

Approach brands if you have a fair amount of following

Be patient- you might not gain popularity overnight, but being patient will undoubtedly yield good results.
Once you are internet famous, online brands and sponsors will invite you to events and offer you brand deals, which will result in profits.
Photography is a self-established business. It requires talent and skill. Photographers need a right amount of knowledge in Photoshop. Photo shoots pay a lot. There are multiple fields of photography one can opt for, for example, wedding photography, fashion photography, documentary photography, architectural photography, conceptual photography, food photography and so forth. A professional photographer earns anywhere from thirty thousand dollars to a million dollars per annum. Some famous photographers earn more than a million; a lot depends on fame too. This business requires a minimum investment on camera, lights and lenses and yields high profits.
A lot of business needs a considerable amount of investment. It is evident that you have to invest if not money, then time into a business.
The ideas mentioned above can be started in India with an average investment of less than $5000.
It may feel like an intimidating thought to leave a job to start a business, but in actuality, a business provides a sense of access to power and liberty to make decisions.
Businesses come in all shapes and sizes. Some require as little as an internet connection, while others require complicated processes such as licensing.
Any business to succeed needs dedication, time and patience. You need to have an active research foundation, brainstorming, and creative mind.