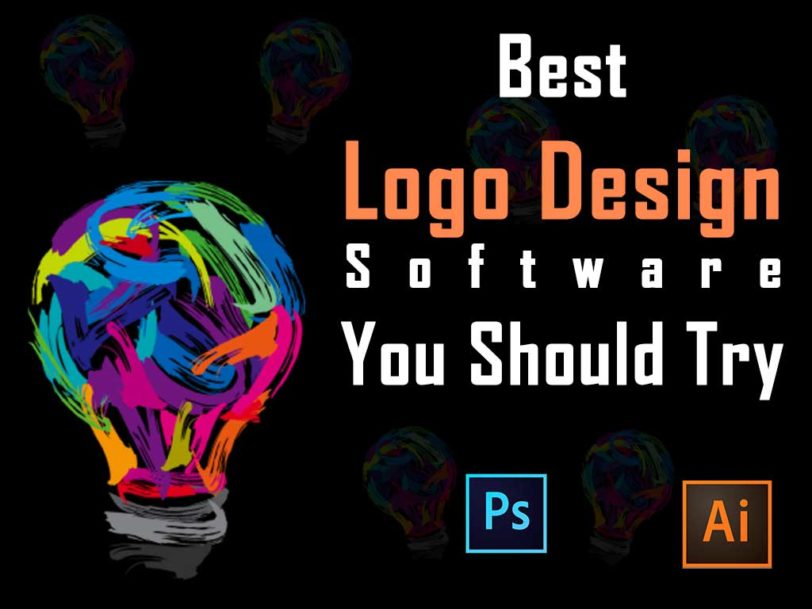 The Best Logo Design Software to Use in 2019
The success behind various businesses depends on multiple factors such as superior quality standards of a service or product. A brand needs a unique identity that should be recognizable anywhere. The brand identity can be built through a fantastic logo. Let it be the Audi, McDonald, or any other brand, all have a distinct logo.
If you want to build a logo for business, then different graphic packages can help you with superior logo creation experience. To design logos, you can utilize the preferred the vector graphic, as it allows a logo to be scaled to different sizes, without facing a compromise on quality. With the right program at your side, you can create a logo that looks stunning on a business card and billboard.
Following are some of the best logo design software that offers a fantastic logo creation experience. Read along to reveal everything:
Affinity Designer
Logos are designed through utilizing vector graphic editors as they allow the graphics to be scaled without facing compromise on quality. However, at many instances, you will require to create elements in a logo utilizing the raster editor. Affinity Designer is the preferred solution.
When talking about the best features of this tool, it can switch between the vector and raster environment instantly. You can apply layers of adjustment, through utilizing different blending models, without leaving the software. Be it the illustration, icons, or concept art, Affinity Designer works best for many things. The software supports nearly every formats, profiles, and vivid glamor.
The software features a well-built pen tool that allows you to create curves with astounding skills. In addition, the software provides a user with different customizable shapes. The window stabilizers help in building smooth curves through using different freehand tools. You can combine different shapes through utilizing Boolean operations.
This tool supports the leading image and vector files, counting on the full-layer PSDs. More features have custom workspace, asset management panel, spell check and much more.
Adobe Illustrator
Adobe's solutions are adapted as the superior standard tool for image creation tasks. If you are seeking for the superior logo design tools, then you can rely on the Adobe Illustrator. Packed with modern-day features, the Adobe Illustrator enables you to not only build enticing logos, but also create icons, and do much more. Keeping in view that Illustrator is a vector based graphic editor; logos are created in the software through using superior scales as per specific requirements.
The type tools can be used to include textual elements in the logos. You can add styles; edit characters, and effects for better controls. You can create your own logo free through using Adobe Illustrator. The software is considered as the best logo builder. Illustrator enables you to expand anchor points' size and handle for hassle-free editing. You can blend data through using CSS files. The Puppet Warp feature enables you to create and modify graphic without adjusting the specific anchor points.
This software supports SVG OpenType fonts including the multiple transparencies, gradients, and colors. You can build different artboards, and choose as many as you can.
CorelDRAW
CorelDRAW has come a long way since its release. The software stands among the leading logo design tools. The vector editing tools enable you to design quality-rich logos; however, it is only one of the features. The program provides a user with a lot more than just the layout, graphic, illustration, and much more. The Symmetry drawing mood offered by the CorelDRAW allows you to build a broad range of symmetrical logo designs including plain shapes to kaleidoscopic effects.
The Block Shadow tool offered in the CorelDRAW enables you to include vector shadows to different objects. Moreover, you can align and distribute various nodes through utilizing the box for bounding of a particular selection or point. Through using the CorelDRAW pointillizer, you can create quality-rich vector mosaics in less time. The PhotoCocktail makes the creation of photo a breeze.
Among more features in CorelDRAW, there are color palettes, advance OpenType support, and a pre-built collection of royalty-free content along with a touch-friendly User Interface.
Logojoy
The AI is rapidly being adapted to build everything through using smartphone to virtual assistant. Logojoy utilizes the AI to help users in building a fantastic logo with least of the efforts. All you need to do is provide basic information about you, choose from the already created logos, and Logojoy will deal with all other things.