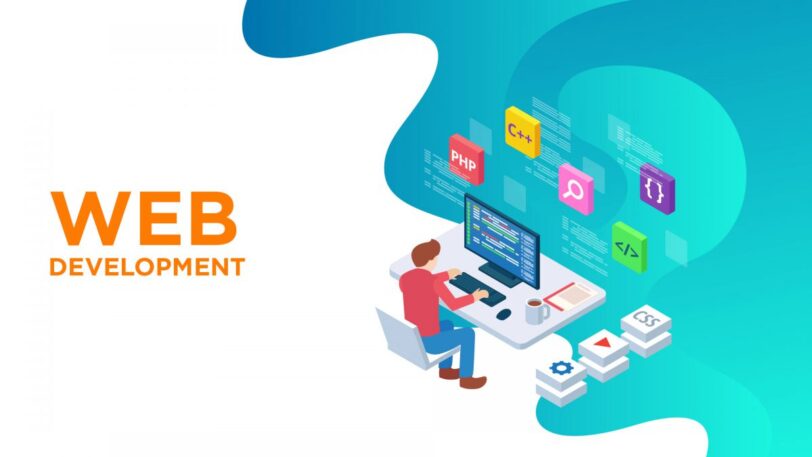 Website Design and Best Web Development Company in Jaipur
Website Development and Website Designing Company in Jaipur
Digi Web Art is a pioneer professional offshore website design, web development company in Jaipur dedicated to work on PHP platform as a scripting language. We are the persistent teams of developers of PHP web development, PHP custom development, WordPress Web and Plug-in Development Services, E-Commerce website development and CMS integration. From the day of its evolution in 2011, we have been developed majestically and completed every project timely with perfection hence we adorns the experience of 10+ years into designing web presence for organizations, we deliver high-end web site designs, flash animations, graphic designs, etc. Our Portfolio reveals the supremacy of our creativity.our-dedication
Our persistent team of developers and designers is full of skills and experience which are fully committed to presents you the ultimate solution which is highly functional, robust, scalable, completely effectual and yet cost effective.
Website Designing
We deliver high-end web site designs, flash animations, graphic designs, etc. Our Portfolio reveals the supremacy of our creativity.
Software Development
We provide high end customize Software solutions for all types of business; we have a highly qualified expert team of software developers working on latest languages and tools.
Online Web Application Development
MLM, E-Commerce Engines, Online Application, Robust Content Management Systems (CMS), Lead Management Systems, Interactive Discussion Forums, Blogs, Yellow Pages, Career Base Program, etc.
With our expert team of PHP Developers we work on Joomla development, as it is award winning platform tough we stands to bring incredible solution with excellent Content Management System (CMS). We also deliver Custom PHP Application Development as we have the tendency to understand you better thus we delivers the best, which includes E-Commerce Development, Portal Development, CRM Development, CMS Development, Social Networking Sites, Website Maintenance. We also work on open source customization and PHP / MVC Frameworks Development to bring you the best to be the best.
We understand our client's specific need according to current trends thus we bring the best and ultimate solution, overall client satisfaction is the motive by presenting the best and within time.
Digi Web Art specializes in PHP, Smarty, Cake PHP, Zend Framework and Open Source Development.
We offer a wide variety of website design services in Jaipur
Responsive Websites
Did you know that just in India, mobile internet usage is expected to increase by 25% each year? That's 519 million users each year. With lucrative prospects approaching at breakneck speed, do you know for sure whether your website is mobile-ready? Is it built to respond to a multitude of screen sizes and devices?
As the name suggests, a website designed keeping the screen size and specifications of a mobile or smartphone in mind is mobile first website design. To both search engines and users, the mobile first design elements will make it easier to navigate, browse, research, shop, and buy from their mobile browser.
CMS-Based WordPress Websites
A content management system (CMS) affords you speed, efficiency, autonomy and the ability to track every single piece of content on your website as closely as you'd like. All of this with minimal technical knowledge required on your part.
Ecommerce Web Design
Building intuitive Ecommerce websites requires a thorough understanding of the product purchase cycle, which actually begins with the user searching for your products. Our team also takes care of the details like product descriptions, ad copy and revenue tracking.
Magento 2 Migration
Migrating a store to Magento 2 is a complex process and a carefully planned, analytical project plan needs to be put in place. Our team will carefully plan database migration, redevelopment of any custom-built functionality, seo settings, and design migration including recreation.
What Makes Us the Best Web Design Company in Jaipur?
Rated 6th best Web Design Company Jaipur, May 2017 by topseos.com
Rated SEO, PPC and Web Designing Company of the Year in 2014 by Silicon India
Rated Top 3 Web Designing Company in Jaipur by BWDA Ratings
Rated Top 5 Ecommerce Website Development Company in Jaipur by GoodFirms
Rated Top 4 Top Web Designers in Jaipur by Clutch.co
Rated Top Web Development Companies in Jaipur by AppFutura
Recommended by Clients as Jaipur's Best Web Designing and Website Development Company !
Do not wait anymore! simply call us on +91 7976779760  or email at info@digiwebart.com or Contact Us to know more about best website design services in Jaipur. You can also contact us by submitting the Quick Enquiry form on the right side of this page to know more about the web development in Jaipur.