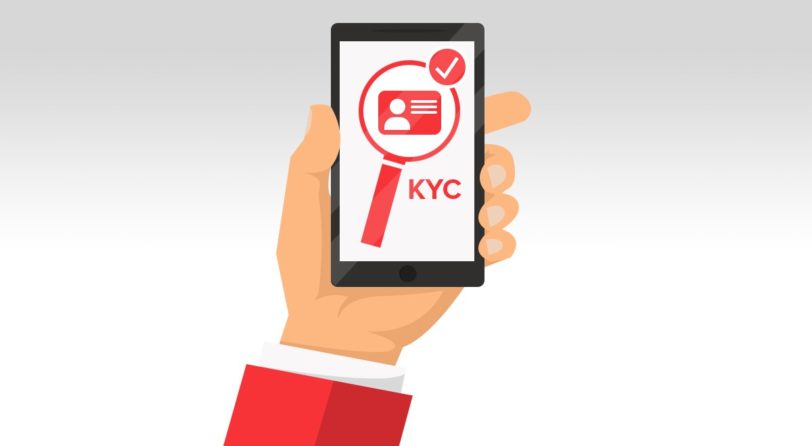 Steps for KYC verification on Cryptonomos platform
KYC verification is quickly becoming the ideal mode of verifying the identities of users that are interested to participate in an Initial Coin Offering i.e. ICO. KYC basically stands for Know Your Customer and it means that a business collects certain verifiable credentials from a potential user before registering them on to their platform. This KYC verification safeguards businesses from online identity thefts and ensures that only the users with genuine credentials are registered on to a business platform.

Why ICO needs KYC?

As ICOs are basically conducted by blockchain based technologies to sell their utility tokens, it is imperative that only reliable and genuine customers sign up for a token sale. An ICO conducted on the back of a reliable KYC procedure not only earns legitimacy for the token sale but results in greater transparency and goodwill.
Cryptonomos is a favorite platform to perform ICOs by major token offering businesses in recent years. As a responsible business venture, cryptonomos also allows only those users on its platform or to bid in an ICO, that have proven their identity with the help of the KYC verification system. It is important to note here that not all ICOs being conducted on cryptonomos require KYC verification. It is prerogative of the venture offering ICO to decide that whether they want to perform a KYC verification for their investors or not. Another important aspect about KYC verification on Cryptonomos platform is the fact that once you have gone through KYC procedure on cryptonomos, you don't have to perform it yet again for another ICO until you are using the same account.

KYC verification on cryptonomos

Whenever you choose to invest in the cryptonomos platform, you are asked to perform KYC verification. This step is mandatory for buying tokens that are issued by companies that make KYC a pre-condition for token sale.
You are asked to fill a form by the crowd sale website. The form will collect information such as:
Your country of origin

Your first name

Your middle name

Your last name

Your date of birth

Your Address (Date of residence, street, city, state etc.)

After you have filled the form, you need to press "Start Verification". After that, you are taken to a third party verification service. You will be asked to provide the same basic information and afterward, you will be asked to send in an identity document for verification of your credentials. You need to remember that you have to present only the identity document that has been asked of you. You cannot show a driving license in case you are required to show your passport to the verification screen.
Once you have uploaded the document, you will be reverted back to the original website page of Cryptonomos. Meanwhile the third part KYC verification service ascertains the authenticity of your provided identity documents and makes sure that your declared credentials are same as the ones printed on the official identity document.

KYC verification Status

If your KYC procedure comes back with positive results, you can carry on investing in token sales and tokens will be issued to you at the conclusion of ICO. In case, request for verification is declined by third-party verification service, cryptonomos will not sell you any token that you wanted to invest in. In fact, in case you have already put a bid on a token sale, cryptonomos will pay you back your money in the appropriate currency that you paid for buying the utility tokens in ICO.
Shufti Pro is an identity verification SaaS product that can verify identities of potential investors in real time. It not only offers KYC verification services but also performs AML screening on behalf of its customers. Several ICOs have already utilized KYC verification solutions from Shufti Pro to ensure transparency and to avoid investors with fake credentials.