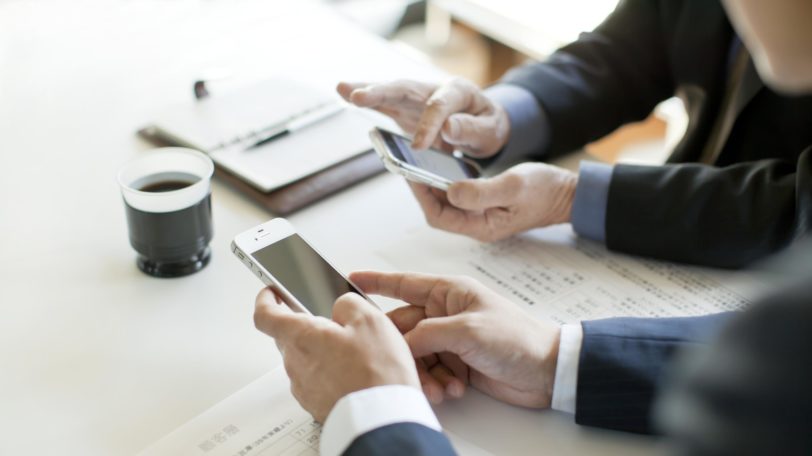 Best Business Apps 2018-19: The best apps for Entrepreneurs and Businessmen
The 8 Best Business Apps of 2018 for Entrepreneurs and Businessmen
VIP Billionaires
Price- $15
Category- Social Networking
'VIP Billionaires' is known as the apps for the rich peoples like entrepreneurs and businessmen. It is an app that works like an online social networking app for the wealthy people. Through this app, the rich people can chat with millions of other affluent users. They can send and receive requests from other users, share their activities and much more.
Download link
JetSmarter
Price- Free
Category- Travel
JetSmarter is often described as the expensive twin-version of Uber. However, the only difference is that in this app one could search private jets instead of cars. Members of this app can book a private flight all over the US, Middle East, and Europe without dealing with brokers, paper-works or phone calls.
Download link
Inspirato
Price- Free
Category- Travel
An app that provides its members accesses to premium vacation rental properties accompanied by on-site attendant services that can organize single detail of specialized routes. The app possesses over 900 accommodations 150 locations. Inspirato partnered up with American Express in 2013 and provided with some additional benefits and discounts on American Express cardholders.
The membership fee begins at $10,000 with $3,400 in yearly subscription.
Download link
Luxy
Price- Free
Category- Lifestyle
It is Tinder for the wealthy people; it is a millionaire dating app that makes matchmaking as simpler as one swipe. Luxy is unlike any other app; it closely examines each member's financial background by asking them for their yearly income and verifies it by using tax returns. Each Luxy profile is depicted with the user's net worth and the logos of brands selected by the user.
Above all, the user needs to be Luxy BLACK and Luxy PLATINUM subscriber in order to send messages to others. You will find the combination of executives, CEOs, athletes, supermodels, and celebrities with an income of $200,000 on Luxy.
The memberships price for the Luxy BLACK and Luxy Platinum ranges from $99.99 to $999.99.
Download link
Sotheby's International Realty
Price- Free
Category- Lifestyle
The Sotheby's International Realty is equipped with a directory of multi-million $ luxury homes. The app provides a virtual look into the property and its neighborhood with a one-click contact with Sotheby's brokers.
Download link
PRIV
Price- Free
Category- Lifestyle
It offers tap on-demand beauty services wherever you are. The app provides services such as blowouts and styling at $50, haircuts $75, manicures at $35, makeup at $75, one hour massage at $125 and much more. All the professionals in PRIV put up with rigorous training before they are added to the apps directory.
Download link
Sailo
Price- Free
Category- Travel
The wealthy people would care less about their old cars or air travel; this is where Sailo comes. It is an app that provides boat and yacht rentals in locations like New York, Greece & the Greek Islands, the Caribbean, Croatia, Turkey, or Italy. The members can rent for a day or for a week, that too 'without or with a captain' option.
Download link
VIP Black
Price-$999
Category- Lifestyle
VIP Black is the most expensive apps on iTunes that serves as an all-around lifestyle app. The app proffer surprise gifts, premium upgrades, welcome packages, priority access, exclusive rates, and many unique advantages over international partners. The on-demand concierge service let the users have the world at their fingertips; theater tickets, tables at excellent restaurants, personal trainers, butlers, private jet, personal styling and much more.
Users to become a member must verify net worth of over £ 1,000,000.
Download link