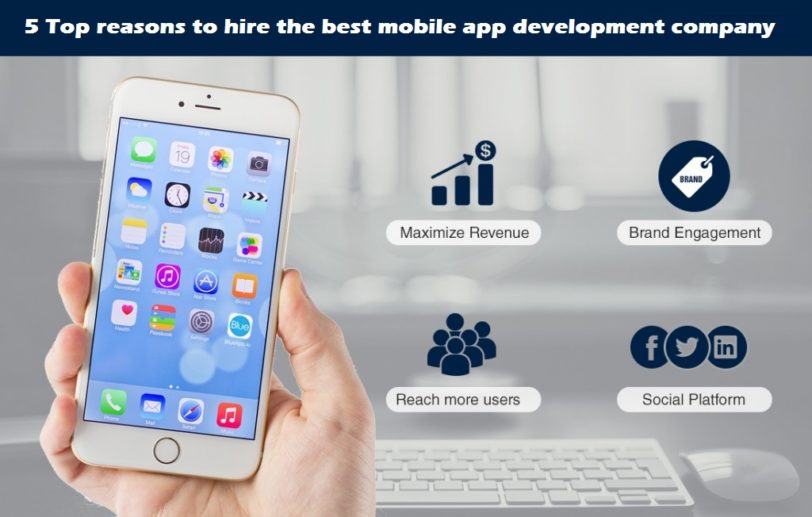 5 Top reasons to hire the best mobile app development company
App development playing extensively crucial role in today's competitive mobile market. There is no symptom of slowing the development of the mobile app, as well. If you have an idea regarding an app and want it to developed soon, you first have to decide your requirements for app development. Furthermore, you will have to determine whether your business requires an app for a single platform or on several platforms. If you have chosen to develop the app on several platforms, you have to decide if you should go for native apps or cross-platform apps.
There is a lot that goes into developing a mobile app. Thus, it is suggested that you hire the best and experienced mobile app developers. It is always good to give your contract of the project to a reputed app development company. However, if you are planning to hire a freelancer, think again!
Here are the top 5 reasons why you should hire an experienced developer from the best app development company:
1. High-end security
When you form an app from a company, whether contracting out or hiring the company's developers for a specified time, they take the responsibility of security. Your projects and data will be safe. Moreover, your project will be finished within due time and budget.
2. Availability
When you hire the best app development company, the developer will ensure that your project is finished as it has been guaranteed. If the person who was developing your app falls sick, the company will give away the project to someone else who can complete the project on time. So, no need to worry about the availability of the developer, your project will be done within time.
3. Eyes on the project
The best app development company will provide you with access to keep an eye on your work project. You could see your project's daily activity, project book of the developer.
4. Resources
You do not have to keep worrying about the resources needed for the app development. The developer hired by you will have all the required resources for the app development which is provided by the company.
5. Professionalism
You might need someone who holds the best skills in mobile app development. Hiring the best developers from an app development company provides you with the ability to bring a skilled person for your project.
A mobile app development company in jaipur has a team of skilful and tech-savvy developers, who are highly skilled in their work.