Branding
You might be having friends that run their own business and have a big staff working under them. Though they need to follow certain rules and regulations, they don't need to work like an employee that does 9-5 job. Also, when you are working in India, there isn't a 9-5 job; instead many times you need to extend your shift for even 12-13 hours. That becomes really hectic. The individual business owners have the freedom to travel anytime and also, can give time to their family.
Don't you have such dreams? Or don't you want to give time to your family? Of course "yes". You might be thinking how it's possible to start a business without much finance? That's possible!
Have you heard about a reseller business? A reseller business is the one in which you sell other company's products and services to your customers. In web hosting too, there is a reseller business. You can start your own web hosting business with cPanel reseller hosting and earn good income. This will also help you to save your time which can be given to your family.
Whom to buy the reseller hosting service from? In India, there is a leading web host MilesWeb that offers you reseller hosting at very cheap prices.  So let's check more about them.
MilesWeb –The Leading Web Host of India

MilesWeb was started in 2012 by three web hosting experts – Deepak Kori, Chinmay Dingore and Chetan Mahale. They had started this venture to fill up the space left by other web hosts for reliable, fast and cost-effective web hosting. They wanted to set a dynamic tech revolution by offering such web hosting solutions. Their mission is to empower the people to confidently take their business online. They act boldly and are ready to take any challenges to grow their company as well as their clients too. Their services include everything right from the basic shared hosting to the scalable cloud servers.
Reseller Hosting Plans Offered by MilesWeb
Cheap Linux Reseller Hosting
MilesWeb offers cheap Linux reseller hosting starting with Entry at Rs.290/mo followed by Smart at Rs.420/mo and Plus at Rs.630/mo.

Unlimited Linux Reseller Hosting
Unlimited Linux reseller hosting plans start with Pluto at Rs.728/mo followed by Mars Rs.1183/mo and Jupiter at Rs. 1729/mo.

Cheap Windows Reseller Hosting
Cheap Windows reseller hosting plans start with Entry at Rs.441/mo followed by Smart at Rs. 588/mo and Plus at Rs.882/mo.

Unlimited Windows Reseller
Unlimited Windows reseller hosting plans start with Pluto at Rs.882/mo followed by Mars at Rs.1372/mo and Plus at Rs.1960/mo.

Features of Linux Reseller Hosting
Unlimited Host Domains:

MilesWeb offers unlimited host domains on the cheap Linux and cheap Windows reseller hosting plans. You get limited host domains on their WHMCS reseller hosting plans.

100% White Labeled:

You get white label feature with all their reseller hosting plans. With white label you can sell web hosting services with your own brand name.  You can brand your control panel, use custom DNS, give anonymous server names and so on.

Free Domain Reseller Account:

Want to sell domains too? MilesWeb gives you an opportunity to sell domains by offering a free domain reseller account. This helps you to offer a complete web hosting solution to your clients. Also, you can earn more by selling domains with web hosting.

WHMCS:

WHMCS helps in managing the billing of the clients by automating the process. You can even prepare bills and invoices for your customers in different currencies.  Also, you can process refunds directly from invoices and also automate payment dispute handling. Additionally, you can pay offline to your clients such as Check and Mail in payments. You get free WHMCS with unlimited Linux and Windows reseller plans.

100% SSD Storage:

You get 100% SSD storage which helps you to store your data instantly. MilesWeb doesn't use the traditional HDD drives due to their slow speed. With SSDs your website pages can be browsed fast.

Web Host Manager:

You get complete control over your client accounts with WHM. You can manage multiple websites, client accounts, emails and much more with WHM.

cPanel Control Panel:

The cPanel offers a very easy to use interface which helps your clients to manage various aspects of their websites. They can manage their emails, domains and websites through this interface.

1-Click Installer:

Installing apps on your website becomes very easy with the one-click installer. Softaculous is offered on all their reseller hosting plans to install various applications and scripts like WordPress, Joomla, Magento, Drupal, etc. just in a single click.

Free Website Migration:

Migrate your website for free to MilesWeb servers. Don't worry all the migration process will be handled by their team. Also, they ensure you that there wouldn't be any data loss while the migration proceeds.

Free Website Builder:

Not all learn coding and so, one can't develop the website without it. You need to hire a web developer for that. But with free website builder tool offered with the reseller hosting plans, your clients too can build their own website.

Global Data Centre:

MilesWeb's servers are based inside a state-of-the-art datacentre with multi-tiered network for delivering the best uptime. You have the freedom to select the server location of your choice at the time of sign-up. They don't charge you for this.

Malware Scan and Removal:

If there is any malware, they remove it to keep your website safe. Your website is scanned daily and if there is any threat detected, they fix it for you.

Free SSL Certificate:

They also help in securing your website by offering free SSL certificate. SSL not only encrypts the data between your website and the customers but also helps in boosting the ranking of your website.

Unlimited Reseller Hosting:

Are you looking for reseller hosting plans which offer unlimited resources? MilesWeb offers you unlimited reseller hosting that comes with unlimited SSD disk space, bandwidth, emails and databases. You can also sell unlimited web hosting plans to your clients. This saves you from the process of customizing packages for each client.

Sell Hosting Add-ons:

You can sell hosting add-ons with your reseller hosting plans to make your clients happy as well as increase your revenue. MilesWeb offers SSL Certificate, Backup, VPS Hosting, Dedicated Hosting, Domain Registration, Whois ID Protection, SpamExperts, etc. to sell.
Features of Windows Reseller Hosting
You get the features such as free SSL certificate, free website migration, host unlimited websites, free domain reseller account, selling addons, white label, SSD drives and malware scan and removal in the Windows  reseller plans too. But there is a bit difference in the two features as below:
Plesk Control Panel:

You get the Plesk control panel with all the Windows reseller hosting plans. It helps to manage the client accounts, websites, emails and much more as the cPanel does.

India Datacentre:

You get just the India location for your Windows reseller plans.
Final Words
So, you shouldn't think too much now as MilesWeb is giving you the golden opportunity to become your own boss. You can start your business of web hosting by giving your own brand name. You can earn great profits which you won't be earning with your 9-5 job. Don't miss this chance to connect with MilesWeb.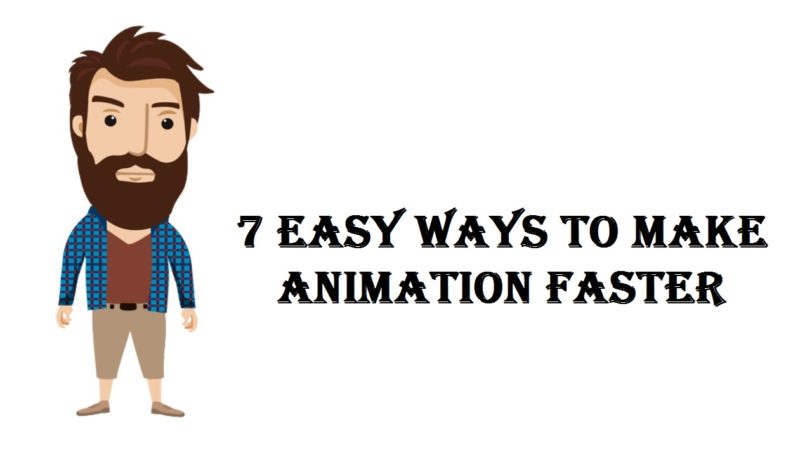 How to Make Your Own Animation
Everything comes with a code to crack, just like animation. If you are a novice animator and want to learn how to create a video within minutes, you can follow the guide below.
Animation is interesting and can be confusing at the same time you just have to know that can thing that forms is the foundation. That is nothing else than appeal. From words to characters, themes to colors everything revolves around adding appeal in the video. You have to be clear with your goal before making an animated video and then lay the elements in their correct places. To learn the super trick of creating a video get down to the list:
The first thing you must do is to get your hands on a professional software. You have to install some good software that can enhance the quality of your work and assist you in making a remarkable video within no time. You can pop into the online makers. There you only have to sign up for making your account and then you can use the bundles of features that can help you in completing your video.
Before you dip your hands in animation, you have to learn the purpose of making it. You must know which way to head and what goals to achieve. If you are making an utterly promotional and then you have to do the research on the market and its target customers. You must know their concern and how to offer them great problem solving while addressing your product or services too. On the other hand, if you want to enhance your brand's recognition, then you have to come up with a bold and strong idea of introducing the brad in a way that it stays memorable and interesting for the viewers.  
The third most important step is to prepare a short script. Your intro must be catchy, add a question and a proper statement to instantly grab the viewers' attention. Throughout the video, you have to pay attention to using the right set of words maybe keywords to make it more optimized.
Choose The Category Of Animation
Animation comes with a number of categories. If you want to go for an explainer video when offering video animations service, you can choose a whiteboard animated video, video scribing, 2D or 3D and stop-motion animation. Depending on the category of animation you choose, you have to lay the foundation for your video.
Once you are done with your character, you can then head towards choosing your character. Remember a character is important in a video even if it's a promotional one. Because a character interacts with the viewer. The viewers get a humanly figure for the brand and they feel more connected with it. By adding a character, you can double the interest in the video and attract more potential customers efficiently.
There are a number of templates available on the internet. You can simply browse and choose the one that fits perfect on your video. Your theme must go hand in hand with your video and its industry. You must not add a theme having too bold colors or irrelevant features. Your theme will give a boost to your overall video too. So be careful when making the selection.
When adding animation to your video you have to be careful when arranging the time of frames. A successful animated video is the one in which each frame is out with its right duration to appear. These frames when played together create the motion. No animation can be created without being divided into a number of the frames. To demonstrate the movements you have to first divide them in different frames and then play them together.
Wrapping Up
A tip for you is to seek inspiration from professional's work. You must get an idea as to how other are creating especially your rivals. You must note their work and then add innovations to your creation. Follow the portfolios of leading animators and pick their techniques. Do not copy paste their methods, simply blend it your creativity and come up with an even more appealing draft.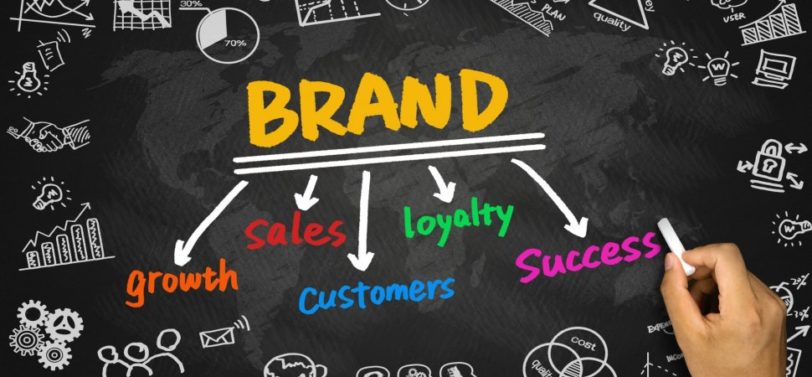 Best Effective Ways to Build Brand Loyalty
Developing your company's brand is the key to attracting customers to your business. The more a customer resonates with your brand, the more likely they will have to buy again. Building this loyal customer follow-up can ensure continued success and help drive sales of your company's products and services.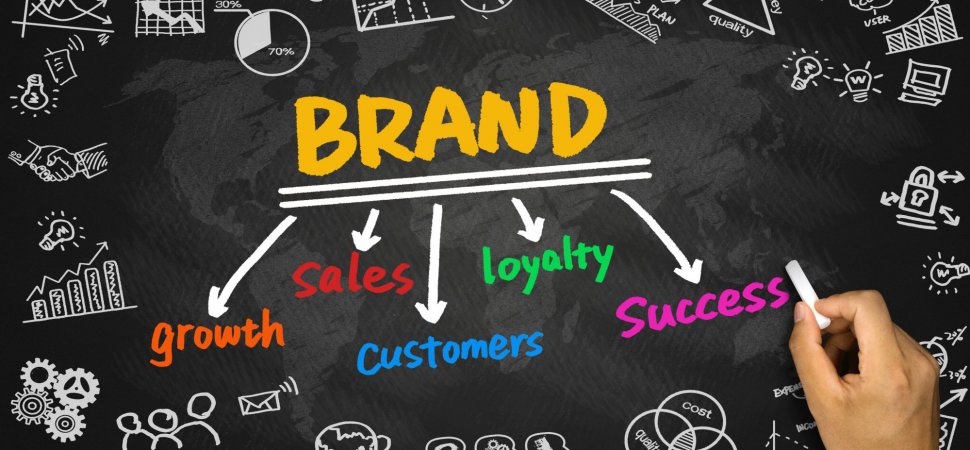 The Pareto law affirms that about 80% of your business's future revenue will come from 20% of your current customer base, so it's important to focus on creating loyal and regular customers who continue to patronize your company.
Companies differ, but regardless of industry or function, most cannot develop a committed customer base without following some of the basic rules listed below. These are some of the drivers of customer loyalty.
Scientific studies show that people are very loyal to brands that take advantage of the dignified edge effect. It is when an independent source shares the socially responsible or charitable work of your company. Be authentic, give it back and let the others tell your story. This is particularly effective for clients with strong moral aspirations or lack of product knowledge and experience.
The importance of being consistent and trustworthy cannot be underestimated. Customers must rely on the company to offer the same exceptional products and services over time. Moreover, if problems arise, they should know that they will be treated immediately and with an individual consideration.
Provide Quality Products and Services.
There are no surprises here. Quality is another huge feature of customer retention. Clients purchase goods and invest in services that meet specific needs so that the company that offers the best solution usually gains its loyalty.
While companies recognize why quality matters, they often cannot innovate fast enough to keep up with customer expectations. The launch of new products can generate enthusiasm, but tomorrow customers will ask what will come next.
Without a large development budget and a time machine, there is no way to give everyone what they want before they know what they want. As an alternative to fulfilling every desire, companies can leverage customer feedback when developing product and service updates and share the way in which customer feedback influences their decisions.
If you always offer high-quality products and services and follow trends, your customers will stay by you because they understand they can trust you.
When customers realize that companies are concerned about their preferences and needs, they will feel appreciated, even if they do not always get what they want. Give customers the opportunity to participate in your company's future and get more interest from it.
Focus on Top Notch Operations

.
Consumers have many options on where to find their products and services and are waiting for an error. Make sure you have excellent systems; from order to production and delivery, and that you run your business smoothly. You will be different from the other companies that leave the ball.
Personalize the Client's experience
Customers are engulfed with promotional messages daily. They do not have the time or the patience to examine words that are not relevant to their needs. Also, 83% of customers say they fancy doing business with brands that use their data to render more appropriate shopping know-how. As the desire for personalization increases, consumers are more likely to share personal information, especially if they know how they will benefit from it. Use demographic data, purchase history, and other characterization details to understand customer preferences. So take the time to direct your customize messages, e-mail lists, comments, collect and create products that resonate with your audience. Breathe and live and customer service, because without them you will not have any following. Take the phone, answer the messages left in your social channels and do as I say.
Pay Attention To Your Customers
Companies should always pay attention to their customers. Regardless of the feedback or review, each piece can be useful data. Clients will feel more associated with the brand if they open a two-way dialogue and passionate customers, who will have time to express their opinion, will be the main supporters.
Customizing your marketing efforts will increase brand loyalty. Use the data provided by users to create more personalized experiences to offer what they want. Create customized content and offers based on your data.
Align with Related Companies.
When possible, align with complementary brands and associated activities. A significant trend in late 2017 and early 2018 was the collaboration of brands. The right partners can add value to your brand because, through cross-promotion, it not only increases the reach of your customers but also offers an added benefit to your current customers.
We all know that a picture is worth a thousand words. Invest in your branding, create a cool logo design. A symbol to be remembered. A logo that will describe the business essence of a single icon. Make sure you have the right colors to convey the same message. Place your company logo on all advertising materials to create a unified language.
Appeal and Prioritize Customer feedback.
It's hard to know if you're reaching the limit with your customers if you never request for it. Customer surveys provide direct information that companies often ignore. Network Promoter Score and Customer Satisfaction Surveys and help diagnose customer wellbeing more efficiently. A Customer Satisfaction Survey can be used to gather timely feedback on specific customer experiences, while NPS research reflects customer loyalty and overall satisfaction.
Customer surveys also help solve specific problems that are generally not detected. Negative customer feedback can be invaluable as it provides the information needed to make changes, save customers and reduce friction rates. Furthermore, customer surveys can help with reputation management. Instead of listening to negative comments in a public comment, you will receive it directly.
On the other hand, positive research responses help identify satisfied customers who are willing to provide references. You can work to promote these long-term relationships and ideally create a lot more.
Customer feedback can speed up the resolution of problems affecting the integrity of the customer. He regularly uses customer surveys to take advantage of the customer's mentality and improve the customer experience.
Bottom Line
An essential part of brand loyalty depends on ensuring that customers want to return to your business. Loyal customers are more willing to stay and more willing to become active supporters of your brand by promoting it to friends and on their social channels. By investing in the design of the brand logo, understanding what your customers are doing, interacting with them and promoting your brand on your social media channels, you can create a sense of familiarity with your clients.