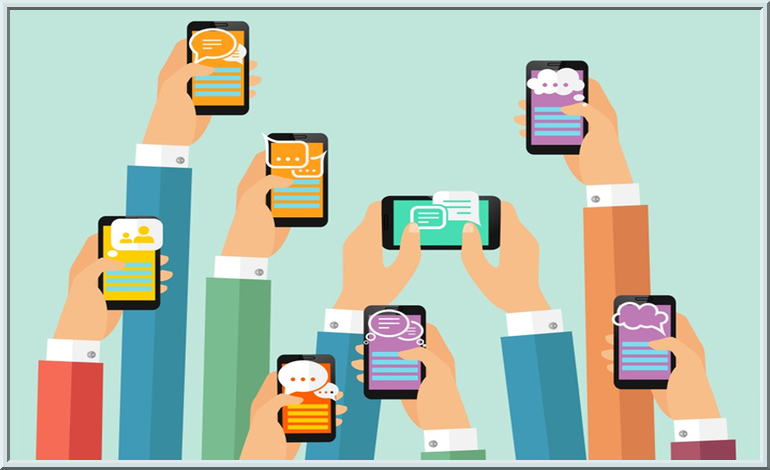 What Are the Latest Marketing Trends for Mobile Advertising?
Digital marketing is more than just advertisements and banners that we see on our laptops and personal computers. The latest marketing trends now include mobile advertising as one of the advanced tools of technological innovation sought by various companies for the marketing of their goods and services. This is owing to the growing number of smartphone users, and the fact companies derive most of their organic web traffic from the use of mobile phones. Apart, more than half of the advertising sales are generated from mobile impressions or clicks on various mobile apps. According to details published in the Internet Trends 2017 report, people spend roughly 3.1 hours of their everyday lives using their mobile devices.
Mobile advertising does more than boost sales or drive leads to your business. Mobile advertising as a new-age marketing trend is too broad to be designed and executed at one go. Just like any other digital marketing technique, mobile advertising involves planning a goal-oriented mobile strategy needed to disseminate necessary information and collecting leads from professional customers. Marketing through the use of mobile apps now governs every aspect of mobile advertising and is also expected to occupy a very prominent position in every digital marketing strategy designed in the future.
Some of the latest marketing trends observed in the field of mobile advertising include:
Introducing in-app services for better delivery:
Marketers focus on those tactics and strategies that make searching and buying a matter of ease. Building in-app services is a part of campaigns aimed at direct servicing or receiving a direct response from the customers. This is evident from various restaurants and stores providing home delivery services introducing their apps that can help their customers order at the click of a button. Since the beginning of 2018, we see many businesses like educational learning apps and other E-commerce centers upgrading their marketing strategies with app-based services to seek a wider consumer base while also retaining their loyalty. A positive mobile advertising experience for business owners can translate into a wider consumer reach coupled with greater Return on Investment (ROI), while for customers it implies an easy and timely order of the products they are looking to buy or services they wish to avail.
More investment in apps:
Be it your mobile's "Play Store" or "App Store," you will find your favorite apps listed here. This has led to the need for app store optimization that aids in enhancing the visibility of any mobile app in an app store. With mobile apps attracting a significant percentage of organic traffic, digital marketing specialists now spend considerable time in deciding the look of the application appearance. The app store optimization process is a strategic search engine optimization (SEO) tool that helps in securing a higher rank for apps in the app store search results. It incurs a greater investment and a consequent budget allocation by companies towards the same. As per a recent survey, the budget allotted to mobile-app advertising would be increased from $72 million in 2016 to $201 billion in 2021.
The inclusion of videos in apps to engage and convert:
Marketing gimmicks have changed, especially, with the introduction and application of video marketing techniques. Quality content in videos embedded in apps attracts and engages customers while also inspiring them to tap the app and know more about the company's product or services. Marketing statistics by Adobe states that roughly five out of the 10 apps downloaded are used approximately 10 times, while most of the times users do not tap on the app more than once. Including videos into mobile apps has been found to be a successful marketing strategy as it enhances the user experiences, while also augmenting product sales and satisfaction. Surveys have revealed how videos affect the decision making power of customers by helping them decide if they would like to buy or use the product in the near future. This is evident in numbers that highlight how the probability of conversion increases after the customers watch the video embedded in the app.
Artificial Intelligence algorithms to improve user experience:
The success of any digital marketing strategy depends a lot on its effectiveness and user experience. For this, mobile advertising companies have now started to work on advanced artificial intelligence (AI) algorithms so that they can dole out new digital products and apps with enhanced features for both customers and developers. In addition, employing AI tools help in processing large amounts of details of those tapping on the app to look for their choice of products or services. Making use of AI solutions eases the process of data analysis and helps predict what category of users would turn into loyal customers of the company. This explains why some of the digital marketing agencies in the country include scope for AI programming while planning their ad campaigns.
Summary:
These days, we have an app for every new business opportunity whether it is dining, cab service, travel & tourism, online education and more. The prevalence of mobile advertising has only led to greater emphasis on app store optimization as the latest marketing trend to drive sales and thus, generate more revenue.
Author bio:
This post is written by Micheal Anderson to helps peoples for mobile advertising services. He has more than 5 years of experience in the industry and currently working with a Techmagnate in the Boston, USA.