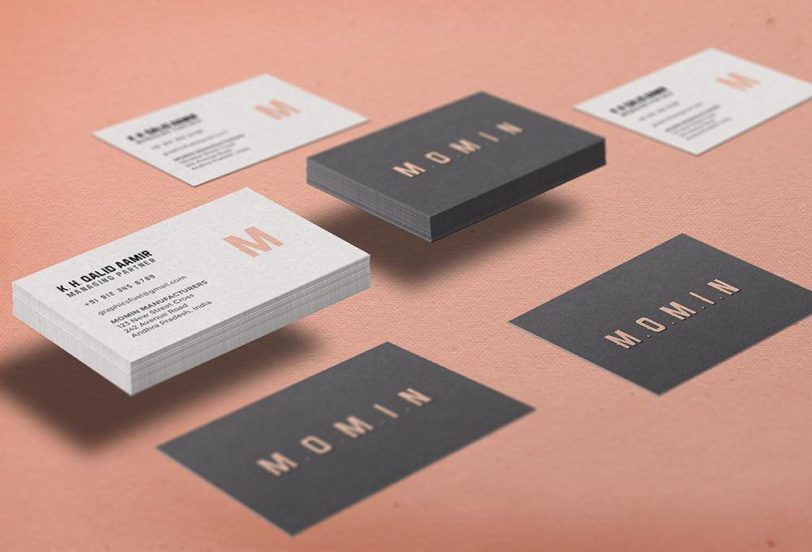 How to Design an Effective Premium Business Card
How to Design Premium Business Card: Step-by-Step Guide for Beginners (2018)
A business card has been always important and still is a vital asset representing a person's business details. Of course, there are websites from where people can identify your business and offerings. But people tend to remember things mostly when personal experiences are involved. Imagine you are having a face to face meeting with a client. To make him remember you, the most important thing to offer is a business card. Now the success and failure of that person calling you again all depend on the impact of your business card including its design, font, and most importantly its print. Printing plays a key role when it comes to making premium business cards. And, if you want to have a smart, stylish, and memorable business card, why not consider customized option so you can design cards in your own way and get them printed by a leading printing service provider? In the following ways, you can come up with a great business card:
Size and Shape
You need to start with the size of the business card.  2″ x 3.5″ is the standard size for business cards which can be used either vertically or horizontally. Some perks related to using the standard size is that it costs you less as it's common and is easily available. One major benefit is that the size makes it a recognizable business card when presented to a person. Also, it easily gets fit into most business card holders. But the options are not limited and one can go with custom shapes and sizes right from traditional rectangular cards, rounded corners, and die cut cards to folded cards. The creativity has no end! Besides, over-sized and undersized cards are majorly growing popular these days. Just stick to what kind of shape will go with your business which depends on the design and feel of the business card.
Materials to Consider
The kind of papers used in business cards possesses a greater importance as you think. A solid good quality paper will talk in your favour which otherwise can go unnoticed. Therefore, the selection of material is a crucial step. Mostly, business cards use paper card-stocks for printing purpose which comes in a variety of textures, colours, and weights. Usually, its weight lies between 50 and 110 lbs. Also, note that its thickness in points like 10 pt. is 0.10 inches thick.
Apart from the size of a business card, picking a colour and texture is the next big thing. Majorly, businesses print information on either white or cream paper. However, you can select from a wide range of colours exist in the world. How nice! Access paper texture during the print of the business card including options like smooth or rough, matte or glossy, or others. For a luxury business card printing, you need to pick amazing material and a good printing service platform. You can also see what sort of coating is required. For example, you can go with a water-resistant or UV-protective coating. Note that these come under additional and not essential and adds to the overall printing cost.
Don't forget to include your logo or monogram embossed on the business card. Embossing process is done to raise a particular area in the business card. That needs to be inked well for a highlighted and eye-catchy look.
Consider all these variations that will affect the printing outcome of your business card and eventually the growth path of your business.  
Information on the Business Card
Do not forget to ponder on the most significant part of your business card i.e. your contact details. What, when, where, and how will be placed in the card must be decided by you. Show the details which are important as well as useful for your clients. This process is very much dependent on the design you choose. For some businesses, it's only the website which matters the most, while others like to mention the basic information like your name, company name, phone, and email. Based on the graphics, colour, and look of the paper, choose the information you want to convey in a sorted manner possible.
Designing your own business card can both an exciting and detailed task. You have to be creative plus patient for coming up with a great business card design. You can also take help from printing services that will guide you towards selecting the best design, material, and print quality. Business cards are one major asset to grow your network and make a mark by communicating with the physical world. Pay attention to the design elements and have a beautiful business card.