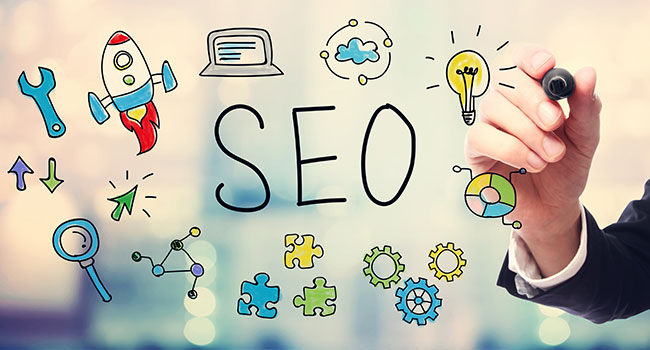 Four Reasons Why You Need To Customize Your SEO Strategy
The Google Webmaster Rater Quality Guidelines make it clear that each web page must have a purpose. The guidelines go so far as to instruct raters to mark pages with no clear purpose as "low quality." For some, their website is an online portal to express feelings, opinions, hobbies and personal experiences. Business owners and entrepreneurs are not granted that luxury.
Using Purpose To Define A Marketing Message
It is no longer enough to have your website's purpose defined as "the place where we get leads." (Unfortunately, for many of the consulting conversations we have, this is where their marketing plan begins and ends.)
The purpose of a web page must match the users' needs. By reverse-engineering your potential clients' needs, you can customize each web page to solve those needs and position your business in their minds as the top choice for future solutions. This focus on purpose needs to be the new core of every SEO campaign.
The Competition Has Become Tougher
We live in a time where most people rely on the internet for everything. People Google anything that comes to mind. In fact, they use major search engines for reviews before shopping online or offline. With this in mind, most businesses rely on an effective SEO strategy to influence the behavior of potential customers. This has forced even the most relaxed small business owner to have at least a modicum of SEO knowledge.
Chris Kicidis of Cover Your Head, a custom embroidered hat company, describes a strong search engine optimization plan like a custom-woven hat: "You need a strategy that is customized to cater your needs. An SEO plan that fits is all you need to stay on top of the competition."
We implement this for clients by identifying what their customers and potential clients need and then adjusting the marketing strategy to meet that need. A practical example would be reaching out to a site that is already serving our potential customers and seeing if we can assist by offering thought leadership content or resources.
This niche-focused SEO strategy is vastly different from the broader campaigns that SEO companies were running only two years ago. And it represents the algorithm's improvement in its ability to determine user intent and serve sites that best match that intent.
You'll Be Able To Define Your Competition
A purpose-focused SEO strategy often starts by gathering information about your competition. Online tools such as SEMrush, SpyFu and AWR Cloud can help identify which sites are ranking the highest for certain user queries and suggest additional queries that are related to the campaign.
While this in-depth knowledge of the competition provides an excellent foundation, only focusing on the competition is an excellent way to be left behind.
Talk through your customers' problems and pain points as a team and experiment with the types of queries they would use to solve those issues. Then, as Laura Lippay, organic search and technical lead at Netflix, explains in this article, you can carefully examine each competitor that attempts to meet that need and plan a way to improve on the content currently offered.
Additionally, every angle of your top competitors should be analyzed during this phase. Content length, URL length, title length, keyword density and cross-promotion opportunities are areas your company can emulate. These little tweaks can provide a significant advantage.
As James Pemberton, founder of WeRank, told me in an interview recently, "Another commonly overlooked SEO strategy is the URL structure of the website. If this is done right, your website will rank quicker, with fewer resources, and for a lot more keywords."
Starting with an in-depth competitor analysis and a detailed plan can help you improve the customer experience while also protecting you from wasted effort.
Avoiding Common Mistakes
Poor-quality content that doesn't help the user could be near the top of the list. Content can be awkward to create and expensive to pay someone else to help you with. As a result, most businesses struggle in this area. We often see web pages that offer little more than an image of the company with an address and phone number (and possibly a slogan). Before hitting publish, ask yourself: "Is this the most helpful resource online for my potential customer?"
Another common mistake we see is focusing on too many platforms simultaneously. Are your customers on Facebook or on Twitter? Or do you need more Google traffic from AdWords and SEO? It is easy to get distracted by "likes" and engagement metrics. Leveraging tools like Google Tag Manager can help you hone in on which platforms are providing your business with the best ROI. Don't be afraid to cull the underperforming platforms and reallocate those resources to go deeper with the ones that are working.
Regularly Changing With Google's Algorithm
The constant droning from Google's John Mueller about "quality content" can be frustrating.
There are two critical angles hidden in these comments that need to be fleshed out. The first is purpose-driven content. Identify the user intent and meet that. Even if the user is only trying to find a plumber, providing that user with an attractive, mobile-friendly, easy-to-navigate website with a working phone number that is answered promptly by friendly staff is what it takes to resolve their query. You can see that "quality" in this case goes much deeper than just having long-form written content on a website.
Secondly, we need to ensure our off-site promotions are of the highest quality. Buying links to sites that your customers will never visit is a frustrating experience for all of the parties involved.
Adjusting your SEO campaign by seo company so that the users and their needs are put first, and then meeting them with the perfect solution at every corner, is the only way to stay ahead of the constant algorithm improvements.