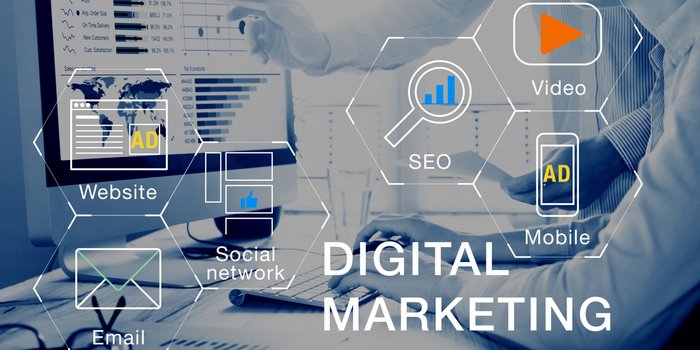 4 Best Tools for Digital Marketers to increase productivity
Among our main objectives as human beings, must be, without fail, improve productivity. The best way to achieve this is by being consistent with our objectives, and, technology gives us, on a daily basis, new tools aimed at this.
Learning never stops. Always have the opportunity to know something new that helps us adapt better to the moment we are living. They are fast times, full of changes and innovation. Many times, it is simply to get the best ways to manage or automate the tasks we perform daily. But there is something that is safe; we always feel that we need more hours a day.
Productivity is the relationship between what is produced and the means used to produce. Of course, time and efficiency are an important part of productivity. The less time we spend in carrying out a task, the more efficient and, therefore, more productive. Benefits of being more productive the more productive we are, the more satisfied we will be with ourselves.
Tools for different purposes, of which grammarlookup online checker will highlight four in the area of Digital Marketing:
   To work as a team

   To automate tasks

   To design easily

   To publish with WordPress
   Google also offers the Calendar, which allows you to plan a calendar as a team, just as if it were on the wall of an office.
– Trello: It is based on the Kanban method. It has a very simple distribution in the form of columns.
The management is very easy. In each task, you can add checklists, comments, links, files or whatever you need to carry it out. In addition, responsible parties can be assigned, which will allow knowing what each member of the team is.
Columns can clearly indicate in which part of the development the task is located and drag it to the next phase when it is completed. Although it has a premium version, its free option is perfectly functional.
   Tools to automate tasks
One of the main advantages of working online: the possibility of automating processes for the accomplishment of daily tasks, mainly in Social Media and SEO strategies.
For Social Media:
– Hootsuite: A tool that will increase your free time for other activities. With it, you decide, in advance, when and in which social network to publish your contents. It will be enough to invest a few hours in programming the date and time established for each publication and concentrate only on the results obtained. In addition, it allows observing mentions, shares, direct messages and other elements of the different supported social networks.
   Tools to design easily Even if we are not design experts, we have to take care of our presentations.
In addition, not all of us even have notions of spaces or visual tendencies. However, there are tools that offer templates that we can support to achieve our goal.
– Piktochart: Here, it is possible to format the text, combine colors, and add photos and videos. Thanks to this online tool, we have the possibility to create infographics from templates and free icons. Of course, the premium version offers greater quality and variety.
– Canva: It does not matter if you are amateur or expert. Canva offers quick graphics solutions to create publications for social networks, letters, invitations, with or without the use of templates and paid or free icons.
   Tools to publish with WordPress
– Jetpack: Fundamental to simplify site management. It provides statistics and offers advantages in web security and image processing. And, being developed by the same team as WordPress,
– Broken Link Checker: This plug-in is very useful for WordPress. Analyze posts, comments, punctuationcheck and other content, and warn when a broken link is detected, something key in terms of credibility of the site.