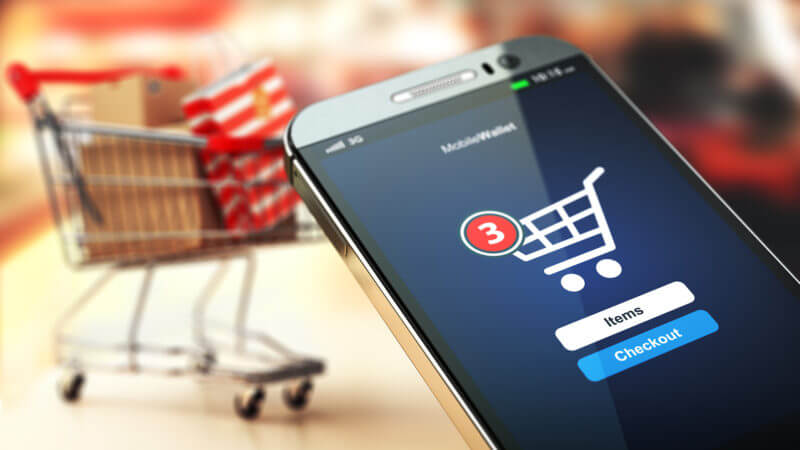 B2B Mobile E-commerce, Customer Experience Comes the First
Mobile internet usage has emerged in these years, and people tend to use their phones or tablets more frequently than desktops and laptops. Mobile commerce is a natural extension of the mobile internet usage trend. Related articles had pointed out that "84% of millennials feel that using a mobile device to conduct business is vital and mobile device will be a trend in 2018".
Similar to that of B2C, the primary purpose of B2B e-commerce suppliers is serving the customers, bring exclusive customer experience. Let's see some tips to optimize your mobile e-commerce business.
Make sure the Website or APP is friendly with various devices
Before launching your websites on mobile devices, it is suggested to design different visual scripts that are applicable on different devices. Sometimes, content of visual script for PC could not be displayed completely within one page on mobile devices.
Information shows on the screen on mobile devices is limited. Therefore, the content should be as simple as possible. Too many navigation buttons will make customers confused. It will be smart to design a short menu, make search button outstanding and set up a button which is easy to return to the homepage. You need to clearly know which functions are used frequently by customers.
Loading speed is an important factor that influences the customer experience. You could increase the loading speed by uploading an image below 50kb and files below 25kb. Then it will not take much time for the customers to consistently viewing your webpages. What's more, you can also choose the continuous scrolling strategy so that customers do not need to wait for the pages' loading.
Simplify the transaction process
B2B transactions are more complex than that of B2C. However, in order to adjust to the mobile e-commerce transactions, some of the process could be simplified. For instance, process for ordering could be simpler. Make sure transaction details are confirmed by both parties, then follow a few steps to place the order.
And you can use the electronic contract and seal to save time. Suppliers and buyers could upload the contract on ecommerce platform and create their unique electronic seal which could be used to sign the contract after confirming the items.
Despite B2C mobile e-commerce developed earlier than B2B, they share common secrets. The live chat entrance will help the customers to communicate with you efficiently.  Another advice is to add function of 'posting buying requests'. Buyers could tell you what they need on the mobile devices by this mean and may also increase successful deals.
It's time for the B2B suppliers to build their own app or choose a proper e-commerce platform to sell products. Some of the platforms have already launch APPs with some basic functions. Like JumoreGlobal, a B2B ecommerce platform has just started to apply its APP. Now customers could register on their mobile devices with a few steps. So just keep pace with the mobile e-commerce trend, then you may succeed in business.