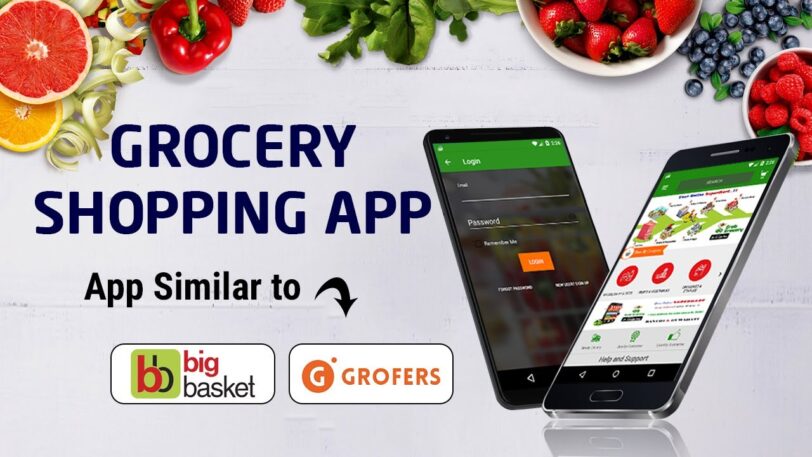 Online Grocery Delivery App Development Company Jaipur
Best Online Grocery App Development Company In Jaipur
Serve Your Customers at Their Doorstep with an On Demand Grocery Delivery App On Demand Grocery Delivery!
The past few years weren't kind in the retail industry. The grocery industry saw many transformations: mainstream retailers were forced to offer online stores and mobile apps swept the market by storm.
On Demand Grocery Delivery App was a sigh of relief for them. Probably one of your family members is already using an app to order grocery, fruits, and vegetables for your home.
A typical grocery app mirrors all the facilities of an offline store: a list of products, prices, shopping cart, check out and delivery at doorsteps. A win-win solution for customers and businesses alike.
Digi Web Art is a prominent grocery delivery app development company in Jaipur that offers custom grocery delivery app development solution to grocers and supermart chain owners. We provide you a complete set of features and functionalities that can help you build the app from scratch.
Readymade Grocery Delivery App in Jaipur
Would you like to switch your grocery delivery operations with an online grocery app? Here's how our grocery delivery solution helps you build an online marketplace for delivering essentials.
Customized Grocery Delivery App 

Grocery Apps For Specific Owners
Backed by all the industry know-how, years of experience and wide-ranging expertise, we at Digi Web Art , offer an all-encompassing suite of On Demand Grocery Delivery App solution, which is technically superior and commercially viable.
How Much Does It Cost To Develop An On Demand Grocery Delivery App? 

Application Cost

Our On Demand grocery delivery app, like Instacart and AmazonFresh, comes with an iOS and Android app for your outlet and customers. To run your grocery business at ease, we also provide a powerful admin dashboard so you can control pretty much everything. When you develop a custom On Demand grocery delivery application, like Instacart, Bigbasket, Grofers, AmazonFresh and Shipt, you are developing three apps: an app for Customers, an app for the grocery outlet owner itself and an app for Driver. How much does it cost to develop an app like Instacart? Get in touch to find out the answer.