Food Bloggers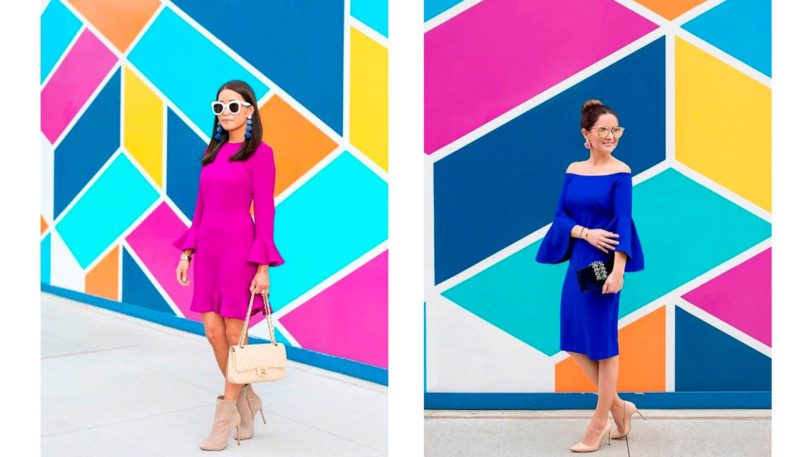 Here are list of 10 best fashion bloggers in Jaipur
Keeping up with Indian fashion, beauty and lifestyle trends can be quite dazzling, but these Jaipur bloggers have managed to successfully set their own pace and styles. They provide insights into life in Rajasthan Jaipur India, tips for travelling the world in style, share advice for what works for India skin types, and develop new looks for tropical weather. Here are 10 Jaipur fashion bloggers you need to follow.
These fashion influencers have not only managed to set themselves apart in the ever competitive fashion industry, but they have also managed to capture a loyal following via their social media channels. Digi Web Art presents Top Fashion Influencers in Jaipur.
Here is List of Most Talented Fashion Bloggers in Jaipur To Follow on Instagram
Beauty and lifestyle blogging is her focus, and 
_TheStyleVibes
 ( Megha Sethi ) enjoys success as one of Jaipur's top female bloggers, known as Style Vibes. A full-time model, Megha shares her experiences and advice on many fashion and beauty-related high-profile events and brands. Megha is sure to give you some new ideas for putting together your own look. So her followers can be on the lookout for the affordable apparel she features in stores near them. Her sense of style still stands out in her many amazing pictures, and she remains a must-follow blogger.
Do you feel inspired yet? Follow her on 
Instagram
 !
2. Archi Vijayvargia
Archi Vijayvargia is a serious style blogger known for unusual clothing combinations. This multi-talented Jaipur fashion influencer is a photographer, stylist and model, so it's not hard to see why she's one of the industry's long time darlings.
3. Nikita Panjwani
Nikita Panjwani is one of the top fashion bloggers in Jaipur whose style is a mix of sophistication, casual fashion, the girl-next-door style and a bit of edginess. Nikita is mostly seen active through her Instagram account where she shares her styles and related work. She helps brands as a creative consultant by handling their Instagram accounts.
4. Dipti Sharma
Dipti Sharma is an Indian fashion blogger based in Jaipur. She shares style tips and ideas as well as fashion trends, travel, and her favorite foods. She has a classic, easy style and upbeat personality that just draws you in.
5. Shefali Upadhyaya
Jaipur Instagram influencer @shefali_upadhyaya is known for her fashion blogs and her fashion sense. She does a great job of mixing in smart looks with casual looks. Her styles focus on long dresses, leather jackets. She does a lot of traveling and uploads her travel outfits during her travels.
6. Astha Tyagi
Astha Tyagi is a Jaipur model and fashionista and her Instagram shows her life as a Jaipur model. Her feed is that of a runway model so her style is very fashion industry-focused. She has a great eye for combining vintage styles with today's trends.
7. Chitrangi Sharma
Rajasthan based fashion Instagram star/blogger 7. Chitrangi Sharma is the top Jaipur fashion influencer on Instagram. She travels the world and does fashion shows worldwide. She has a very loyal following in Jaipur.
8. Harshita Kasera
Harshita Kasera started out as a passionate fashion blogger in Jaipur and has become so successful. Her Instagram and website are filled with inspirational fashion advice you can only love and admire.
Fashion Bloggers in Jaipur to Follow
Looking for fashion,beauty and lifestyle inspiration in Jaipur? Check out our favourite fashion bloggers from Pink City. So just be ready and get amazing fashion tip and ideas from Jaipur's Top fashion bloggers.
10 Top Jaipur Lifestyle Bloggers For Influential Marketing
Every business in Jaipur should have this list of top Jaipur Lifestyle Bloggers to promote their business and get the word out.
Find the best female bloggers in Jaipur in 2020. Identify the most popular Instagram accounts on Digiwebart.