Exhibition Stall Designers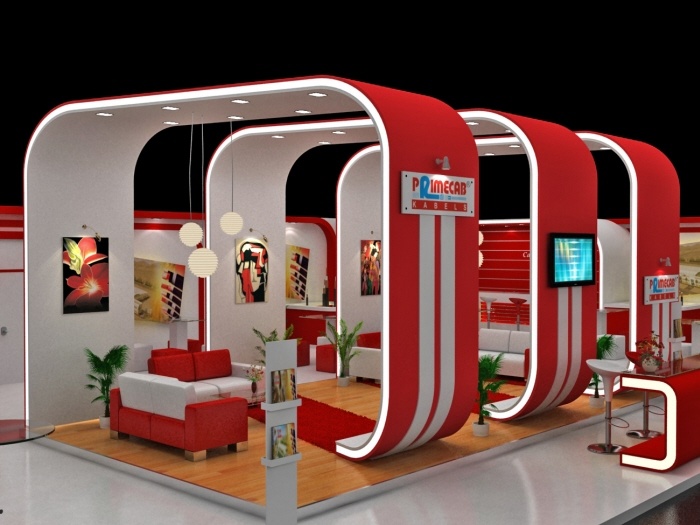 Top 10 Simple Exhibition Stall Design Ideas & Resources
If you want to promote your business effectively, then you need to utilize creative ways to market it that will reach the audience better. The new age of business replaces the traditional methods of promotion with digital techniques that are more effective. One of the creative yet innovative strategies is exhibition stalls that is a great platform that will assist in interacting with the customers directly to impress them. The innovative exhibition stall ideas will captivate the customers to form good networks that will prove beneficial to the business. It is an event that will give your business an edge over the other competitors by making an impact on the customers.
Here are the few exhibition booth decoration ideas that have the potential to garner appreciation and attract people to your business:
Pop up stand
It is a simple stall design that can cover the entire back walls to give a professional look. It is easy to set up and convenient to move from one location to another.
Banner stand
It is a cost-effective stall design for exhibition as you can have wall banners or roll up banners in your stall. You can communicate with your customers about your brand effectively with the design.
Exhibition Truss
It is a convenient stall that is easy to put within a short period of time. It is an economical choice for small businesses or entrepreneurs to make a big impression without using too many resources. It is a versatile yet successful option that is useful for more than one occasion.
Modular Exhibition Stands
It is a versatile concept that matches the international exhibition stall design ideas as the stands are reusable. It is easy to reconfigure the parts multiple times to create innovative designs. The exhibition stall design and fabrication comprise of pre-engineered parts that can impart a professional look to the design.
3d stall designs
3D stall design is one of the most innovative exhibition stall ideas that will ensure precision and highest quality. The 3d exhibition stall design full is customized to meet the individual requirements of the companies. So, you can get a stall with complete exhibition services that can attract clients.
Catalog stand
Among the different exhibition stall ideas, the folding catalog is simple yet more communicative. The stands will help you keep your business brochures and catalogs in the rack that is easy for the customers to pick up and know more about your company.
Podium & Counters
You can opt for the podiums with counters that have your brand/products, which will attract the customers' attention to your booth.
3m Stands
It is the compatible stand that will help your brand its targeted customers without spending too much money.
Customized Booths
You can choose the custom-made design that will make your exhibition stall look different from others. It will create a powerful visual impact as the customer can get enthralled with the intricate detailing of the booth.
Island Stands
If you have an open space for your exhibition, then you can make a highly visual impact with the island stand that is visible from all directions.
Before opting for a good company for the exhibition stall designers in jaipur, you need to do some research that will help you get the best deal. You need to look the exhibition stall design portfolio to choose the right option that will fit your logistical constraints and budget.