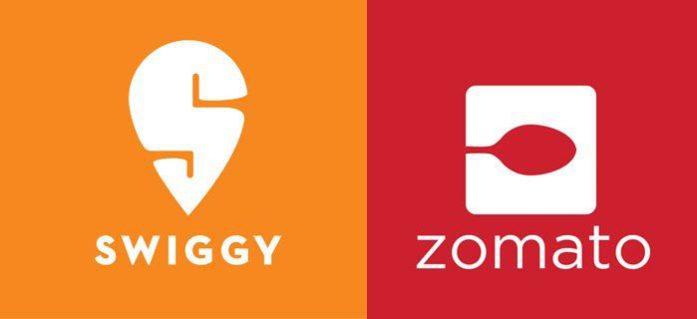 How much does it Cost to build an Online Food Order & Delivery App like Swiggy and Zomato
How Much Does An Online Food Delivery Platforms App Like Swiggy and Zomato Cost?
Demand for restaurant finder and food ordering and delivery apps has suddenly been increased nowadays. The convenience of ordering food online or finding a restaurant has become an addiction to the customers. Two of the most popular apps that are highly in demand and have been successful in full filing the expectation of consumer are Zomato and Swiggy.
These apps come in the category of database apps. As these apps are used for many purposes like ordering and delivering food, the development cost is little high as compared to other apps. Some factors responsible for developing and determining the cost are app size, app interface and it's platform.
Apart from these basic features, some advance functionality is also required. Development cost for an app like Zomato and Swiggy ranges in $6500 to $18000. Cost depends on following factors:
App size: Size of the app is decided by the number of features involved in it. Starting and launching the app with limited features which is called Minimum Viable Product is recommended, as use of  this strategy helps in development of app at low cost. Further more features can be added with the profits earned.

App Platform: ( IOS or Android) Development cost for IoS varies from Android. Platform on which app is developed plays a major role in estimating the cost

App Design: The design cost varies from case to case depending upon the requirement.

Functionality: Depending on feature requirements like food delivery and rating system, the cost is decided

Developer: For a fully functional app with all the features and payment gateway integration, you can also hire mobile application developers in India. These developers work according to the requirement of clients and can also do the customization as per the needs and requirements of the clients
Digiwebart – Mobile application development companies in Canada offer you one time app development cost model. These models have one time fees and monthly rent. One important factor is the country in which app is being developed. Mostly firms charge on hourly basis and per hour cost in India varies from United States. mobile app developers in india usually cost around $22 to $50 per hour. The functionality of app also impacts the cost. Estimation is done by analyzing the basic and advance features which includes access control like using social media and email ID and OTP. Second is app design which is rich, medium and simple. Third is app interaction which includes messaging, chat, social sharing or universal linking. Other features covers data synchronization, news feed, push notification, user profile, geo location, syncing of data and in app camera and in app chat and some external feature like OTP reading and connecting to third party API. So costing totally depends on the type and the number of features you want to integrate in the app. An estimation is around $12000 and it varies upon features and functionality involved.
Related Links