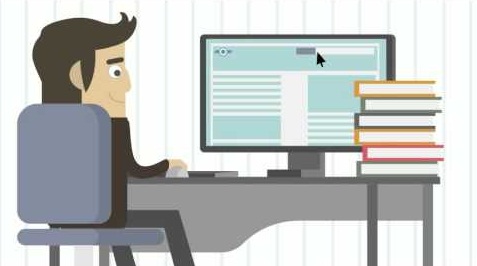 SocialXpand Reviews- Become a Social Media Expert With No Prior Experience in the Field
What is the first thing that comes to your mind when you think of availing new products or services? Well, you are going to visit the leading reviewing websites to know what customers have to say about them. Going through the customer reviews will give you a reality check if the products or services you are planning to give a try is worth trusting the job or not. Same is the case when you are planning to try your hands on social media marketing reseller programs offered by SocialXpand.
What Reputation Does SocialXpand Enjoy?
SocialXpand is one of the leading and reputed companies offering social media marketing reseller programs.  These programs enable social media marketing professionals or resellers manage different social media platforms at the click of a mouse. If you are looking for social media marketing reseller programs, here is a detailed SocialXpand review that will help you know everything about the programs and make a right choice.
Alluring Features Of SocialXpand
Social Media marketing reseller programs let you leverage the power of technology from the comfort of your own home.  The resellers or marketing professionals will be provided all the necessary tools that would help them manage different social media platforms for their clients at one place.
Social Media Tools That will Help Your Business Grow
Reputation Monitor

– The reputation monitor software will help you protect the good reputation of your business online. This will enable you to reply to customer feedback or comments while they are fresh.

Social media management

– Social media management tool will help you create new customers with engaging and shareable social media content.

Social shopping carts

– If you are into ecommerce business, you can create social shopping carts to sell products or food on social media platforms.

Social Contests-

Organizing social contests is an effective way of gaining the interest of the new customers and making your existing customers come back. The resellers or marketing professionals will be provided engaging content specific to their industry to help them grow their customers.

Online Dashboard-

The online dashboard will enable you track all of your key metrics easily and get to know everything which is being said about your business online.

The professionals will also help you optimize your social media profiles that will let your customers know what kind of products or services they have to offer or what your business goals are.
Those were some of the impressive features offered in social media reseller programs offered by SocialXpand.  In addition to these features, the resellers would also be offered marketing material, ongoing training and support, etc that would help them take their online business to the next level. Another good thing about these programs is, you do not need to have prior experience in the field because you would be training to help you become a social media expert.
With this SocialXpand review, it must be clear to you that how Social media marketing professionals offered by SocialXpand can help you take your online business to the next level.  The reseller programs are offered at a flat monthly fee. You can set your plans and prices according to your own needs and charge your customers whatever you like. You can manage the various social media accounts for your clients at one place and keep 100% of the profit in your pocket.
Talk to the Experts Today!
After knowing all the details about social media marketing reseller programs in this socialXpand review, you would be able to figure out what all things you will get.  You can get in touch with the experts at SocialXpand and they would offer you sound advice and services that would go a long way in meeting your needs.
For more information, visit the website at- https://socialxpand.com/ or call the experts of SocialXpand at- 917-818-4550.