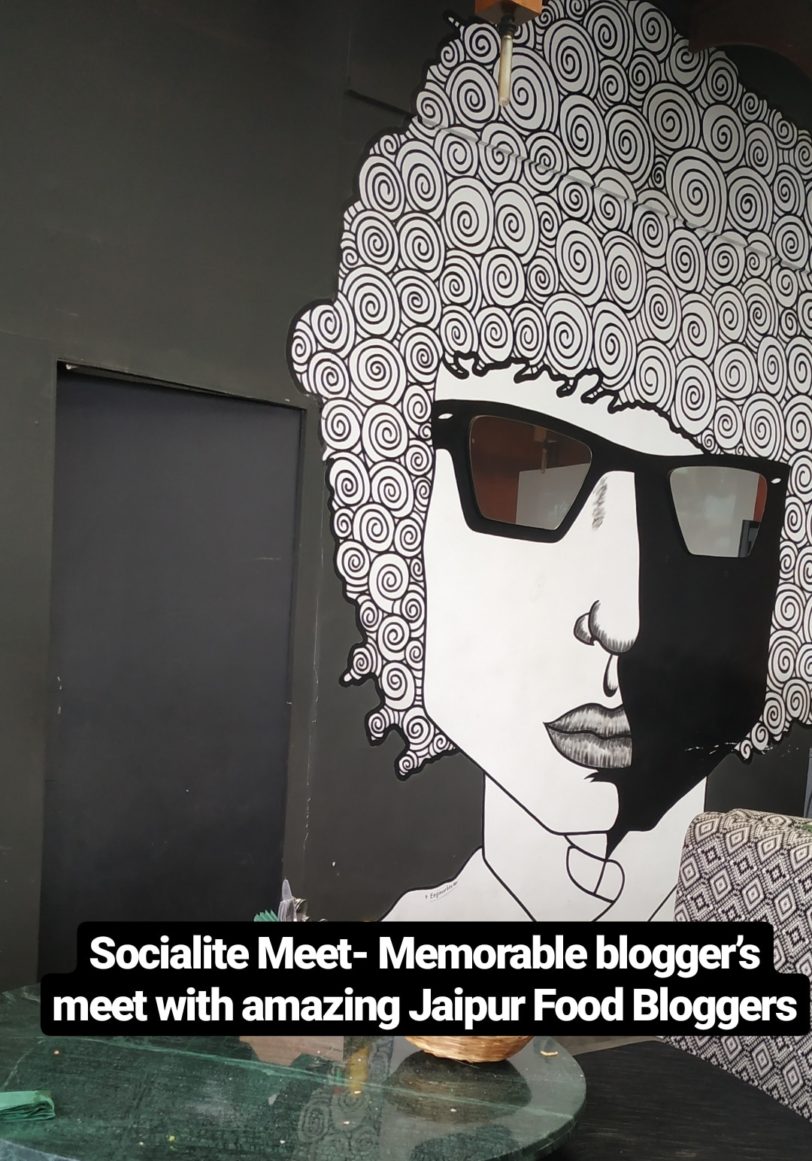 Socialite Jaipur Meet Near Tonk Road – Memorable blogger's meet with amazing Jaipur Food Bloggers
A few days back, I started my page (tangytemptation). After one month, when I got a chance to participate in Blogger's meet organized by Aadiivaasiii. I was really very excited. Although I have been talking to Jaipur food bloggers on social media, I never get a chance to meet them. As it was my first time, I was hesitant to join them. But again I tried my level best to come out of my comfort zone.
Let's Talk about Socialite Jaipur Rooftop Lounge
Socialite, a unique concept based lounge, is smartly situated at Tonk Road. Their interior is very chilled out with dark colors. Lights are dim. The sitting arrangement is well with comfortable chairs and tables.
The staff is well mannered and the service is very quick. We chose to sit upstairs because the view from there is outstanding.
Moving on the food:-
Tandoori Roasted Mushrooms:
These mushrooms were finely chopped, perfectly roasted, beautifully garnished with green leaves and served with green chutney. It has the perfect softness from inside and amazing smokiness from outside.
Cottage Cheese Sizzler: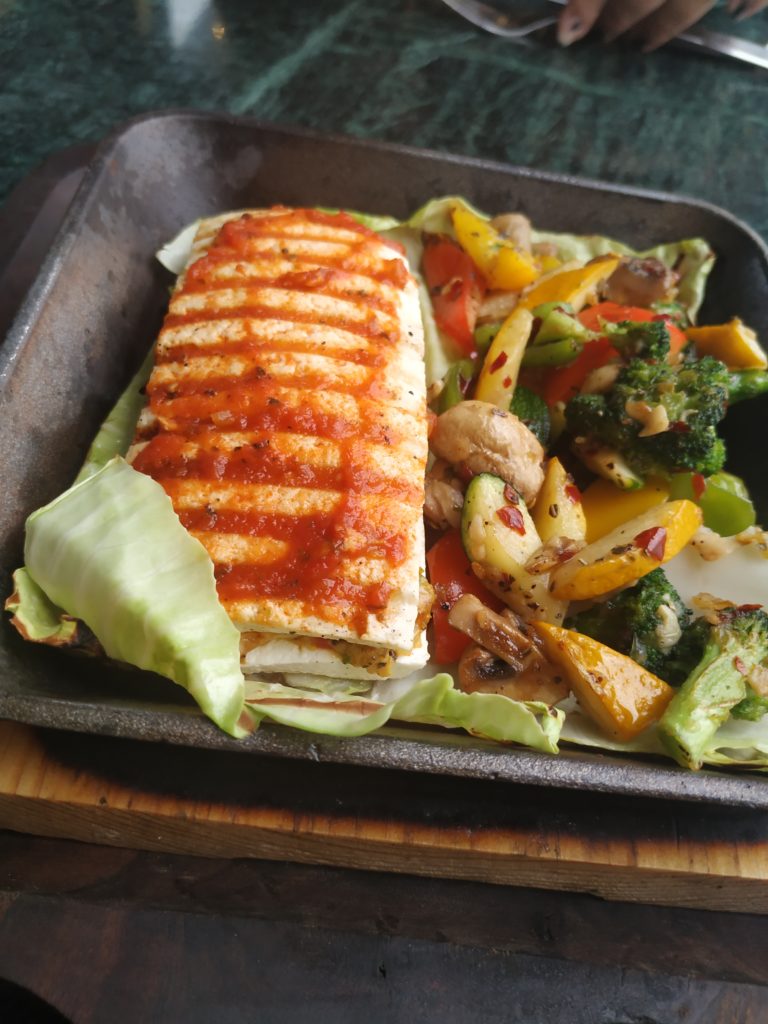 Stuffed Cottage Cheese Sizzler. This item comprises two flat layers of somewhat fluffy cottage cheese or paneer which was freshly grilled, with a filling of some veggies. This is one of my favorite dish which I tried there. I personally recommend you to have this dish whenever you are visiting socialite.
Bhati Bhaji: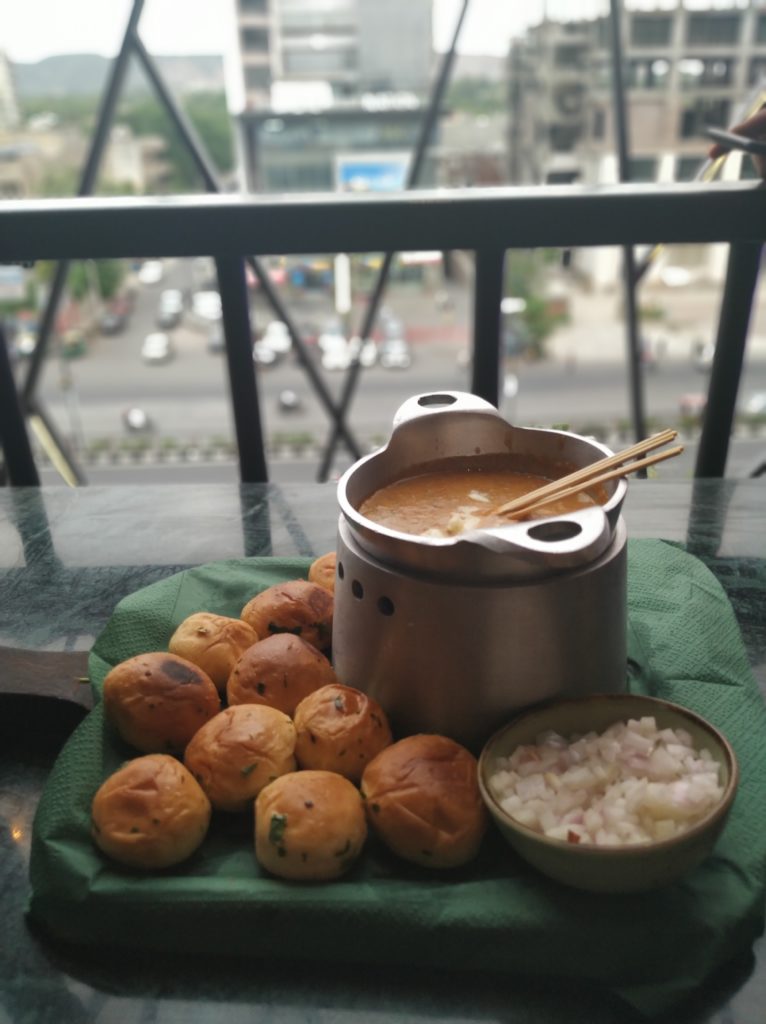 True to its name. Although it was a Pav Bhaji the shape of the Pav looked like bhatis. Good pick for Pav bhaji lovers.
Cheese Garlic Bread:
Though, cheese garlic bread is a culprit of doubling up your carbs. But when you taste socialite's cheese garlic bread you will not resist yourself from taking another bite of it.
Sizzling Brownie:
Hot brownie was served with the perfect scoop of ice cream which is enough to satisfy your sweet tooth.
Overall I had a great experience. This is the perfect place for elites to spend their evenings. Do visit this place as soon as possible.