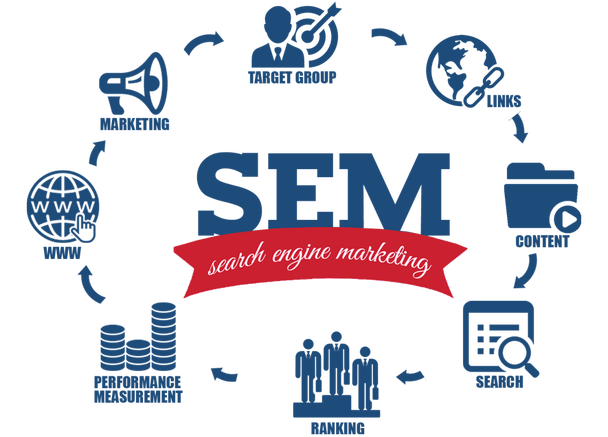 Two Tips for successful search engine marketing!
Google being the largest and most widely used search engine, roll-out a new algorithm every year to ensure quality results are being produced for search queries. Apart from a major yearly update, there are various small updated being roll-out time to time by the search engine giant.
Now, it is imperative for any e-commerce company to stay updated as per the changes and guidelines from the Google, to ensure higher ranking and enhanced visibility.

Below we will be looking at some crucial tips that can help ecommerce businesses to rank higher in Google search engine.
–       Mobile First Indexing
Sometime last year I happen to meet my long-time friend who happened to work at a highly reputable search engine marketing agency in Las Vegas. Now, while we were just discussing about the prospects and trajectory for digital marketing, he was very sure that sooner we will be seeing an important mobile-related update from Google. Well, this wasn't totally shocking as anyone with slightest of interest in digital marketing was expecting such update eventually. However, no one was sure what's going to be the magnitude and impact of the update.
Nonetheless, Google has rolled-out its long awaited mobile-first indexing updated back in March, and since then the focus of search engine marketing has been mostly directed towards this important aspect. Though, the initial updated doesn't push businesses with unfriendly mobile-website to the extreme corner, however, it does provide a little glimpse of what we can expect in future.
Here are some tips to follow the suite for Google's mobile-first indexing:
–       Keep your mobile site up to date with a user friendly UI/UX and an interactive content display. Remember, the most important aspect will be the clear and complete display of your web content. Often time businesses don't really bother to display complete web content on mobile-version. However, now any content that's doesn't display on mobile-websites will not be ranked by Google.
–       The era of "M-dot" mobile websites are over. You need to make transit to proper mobile friendly version now.
–       Keep the mobile version of your website highly navigable. Make sure users are able to browse through all the pages and content easily.
–           Custom Quality Content
Content over the years has remained one of the crucial most aspect for search engine marketing. Today, it still holds the importance as one of the most critical and important aspect of ecommerce business marketing. Google in an effort to present users with the most relevant search results highly value custom quality content, where the stress isn't over the keyword stuffing or purely marketing; rather on delivering better value and information to the users.
For instance, for search engine marketing Las Vegas, the content shouldn't be stuffed with your keywords "SEO", "Las Vegas" or "Search engine marketing", rather the content should carry a purpose and value to the users. Ideally, it should inform users about the importance, benefits and limitation of the service, as well as how you can help them with your services.