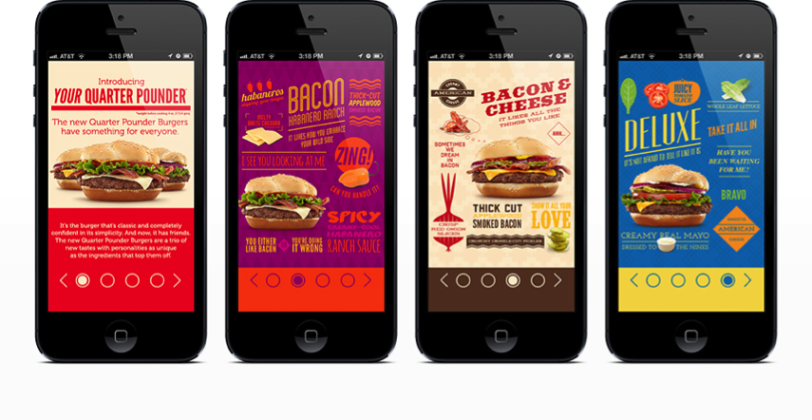 Rich Media Mobile Ads are More Effective than Banner Ads
Rich media mobile ads are built on motion, animation & video are more engaging if properly executed. Rich media ads give you the option to measure the result.
Over the past few years, mobile viewability increases, people spent more time on mobile for their work or search the products & services.  When you are developing your ads, choose Rich Media ads format because it's have more click-through rate as compared to standard banner ads. Rich media ads are going more popular among advertiser & agencies due to the availability of different ad format. You can add multiple features in one ad. As per the survey in the UK, different smartphone owner says, they never see rich media ads on their mobile phone.
Rich media ads are more effective on mobile & tablet devices. Most of the agencies run the ad on the standard banner. Different banner size available for rich media ads.
Types of Banners:
Format Sizes & Names
| | |
| --- | --- |
| 300 x 250 | Medium Rectangular |
| 728 x 90 | Leader Board |
| 160 x 600 | Large Skyscraper |
| 120 x 600 | Skyscraper |
| 300 x 600 | Half Page |
| 970 x 250 | Billboard |
| 320 x 50 | Mobile Leaderboard |
| 970 x 90 | Large Leaderboard |
Different advertising media is available nowadays like Tv, Billboard, Digital media. So user attention time comes to 8 seconds towards advertisement which is going to reduce day by day. When you have rich media ad, its increase the interaction time with the advertisement, user remember your ad.
As per the Internet Advertising Bureau (IAB), the audience is 50% more engaged with creative ads. When you are designing the ads, make sure it works with all screen size & tablet devices.  Rich media ads give you a different option to interact with the ad, you can add different features like video, share social media links, call & SMS option etc.
In the traditional banner, you have only two measurement metrics available. One is impression & other is click-through but in rich media, you can measure metrics at all level. For instance, how many minutes user view the video. Which ad links he clicked. It will help you to measure the advertising campaign rate, you can better understand your audience.
So, you are thinking to design your next campaign in Rich media ads format. The ad format is not expensive, there are different tools available, from where you can easily make ads.
Mobile Rich Media Ads Usage
Social Media Usage
When you are designing your ad, you can embed the social media links in your campaign, the user can directly take to specific link or hashtag, which help you increase your brand awareness & interaction with your brand.
Image Comparison
You have the fashion brand. You can use comparing features in the ad. You can show two variation, side by side, so the user can see which address is looking good. You can also use destination link, which takes the customer to the specific landing page.
360 Product view
You can show 360 product view in ads. The consumer can rotate the product, which increases the interaction level with the brand.
If You are the brand owner, media agency, company, rich media ads are easy to make & look stunning.