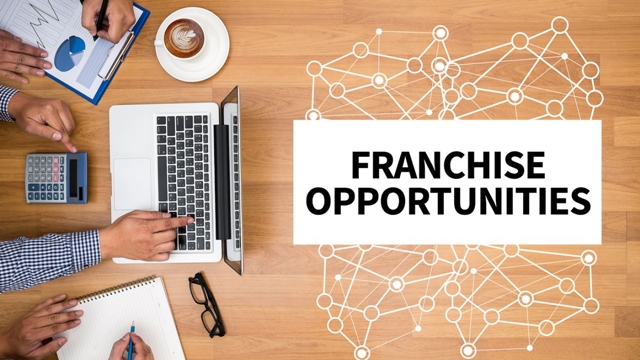 How to Identify a Profitable Health and Beauty Franchise Opportunities
 Health and Beauty Franchise Opportunities
Beauty and wellness industry is booming everywhere. And this is the right time of starting a venture in this field. The object of main this article is to help you to find the best profitable health and beauty franchise opportunities.
Practically every franchise claims as the best profitable franchise across the world. But choosing the best franchise among all might be the difficulty for you. There are some factors that should be considered while choosing a franchise.
There are various magazines and articles that jot down the best profitable franchise list you can check them to shorten your list down.
Company brand name, reputation, and image will help you to understand that whether you should get into this business or not. Just because fast food franchises are in trend, it doesn't mean that you should buy food franchise. Just choose that business which you love to sell and know about the product and services.
Talking about rights, royalty fees and cost are other things that you have to negotiate. You might pay the debts for some time but this is not the goal of your opening a franchise. So, taking the long-term goal would be best for you. But make sure that you are capable of paying all the debts soon. Otherwise, you cannot earn the profit and find your franchise for sale.
All the formality has to be properly scrutinized, and all the hidden charges and strings have to confirm. You should hire an attorney in this field to understand the documentation.
If possible, contact with other franchisees that have started work with this brand. Make sure that with which you are doing your business help you.
Always remember to keep the notebook for jot down the ideas. Keeping a book is not a part of management but it's always best to keep the notebook to remember all idea.
Tracking the past records
For choosing the profitable franchise I always suggest you track the past records. Scrutinize the past records, image, and goodwill. Ask some questions like is the franchise really gaining the profit or not? What is the quality of the products that they are offering? How much popular is the brand? Etc.
Investment
Investment is the important part for a franchisee. Every franchise has different terms and conditions for investments. It depends on the popularity of that products and brands. Higher popularity brand inquires more investment and vice-versa.
Profit margins
Investigate the profit margins. It is essential to discover that you are getting sufficient profit margins because that is the only aim for opening a franchise.
Training and staff
You should comprehensible about the training facility and staff because some franchisor gives the administrative training to the franchise and some franchisor appoints an expert for them in their country.
Some of the franchise provide staff and some are not. As consequences, you have to clear about your choices and inspect about which franchise generates a higher profit.
Conclusion
The franchise of Beauty business is always profitable because salons and spas are the basic needs of everyone. There are many top franchises in japan that provides the profit such as Majestic Beauty Salon, BEAUTECH Japan etc. Choosing a profitable franchise is crucial. Therefore, following these some methods may save you to bear the loss.