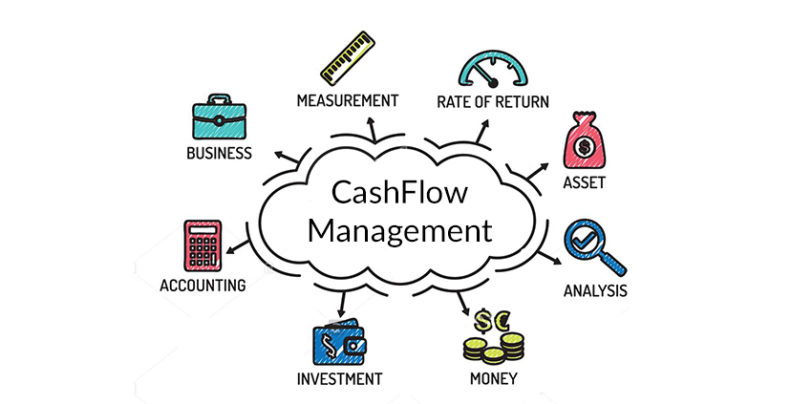 How to Guarantee Good Cash Flow in Seasonal Business
If you are an owner of a seasonal business or work at one, then you must have an idea of how difficult it can be to maintain a stable and running cash flow. For instance, if you start a tourism company then you are probably going to have flourishing business in particular months or seasons, and you will be struggling other months.
When the season is over, there will be no tourists contacting your company for your services hence, the company's revenue will drop down by a huge margin. All of this means you won't be seeing a great cash flow throughout the year and that sounds real bad. And, you do know that poor cash flow means you cannot pay your employees on time which leads to low morale and reduced productivity. Let's not forget all of this leading to poor financial planning application.
Well, there is nothing to worry about as we have got you covered. This blog post contains a few essential strategies that will help you conquer cash flow in a seasonal business so you can continue making profits. You will be amazed to see how you can implement these strategies on your business right away just to see a positive impact on the cash flow.
What kind of businesses are called seasonal?
Following are the kinds of businesses that come under the category of seasonal businesses:
A business dependent on weather.

A business that is linked to tourism or a holiday season.

Agencies who get paid depending on client budget cycles.

Writers writing for magazines that get shorter during summer.

A business that is busy because of a specific event or occasion.
Strategies to maintain good cash flow in a seasonal business
Plan out in your peak months
During the days and months of slow profits, you will be facing trouble maintaining your cash flow but operating costs of the business won't end. Paying for electricity, releasing salaries, and paying other dues are few expenses that continue for the whole year.
For this reason, you need to gear yourself during the peak months. Try to upsell your services to your existing clients and try to find new clients as well. Whether you are a freelance writer or a seasonal business owner, this strategy can be applied to either of the cases.
Use Clique Invoice App to get paid faster
You know maintaining a stable cash flow can be a tough job when a good number of your clients don't have a habit of paying on time. Having this invoice app by Clique Payments will ensure you can send and receive payments without ease from anywhere at anytime.
To save yourself from troubles caused by delayed salaries, unpaid bills, and uncleared dues, you must subscribe to this invoice app just so you can get your clients to process payments faster.
Here is a summary of what this invoice app offers:
Send automated weekly and bi monthly reminders to clients to clear invoices.

Its invoice app for iphone version allows you to send and receive payments from your smartphone.

Use any of a variety of customizable invoice templates to send invoices.

Track your invoices easily.

Keep a record of your invoices at one place.

Receive payments through PayPal or MasterCard, two of the most secure payment channels.
Offer more than your ordinary services
If you are a freelance writer, tell your clients that you are up for writing press releases, white papers, business proposals, etc., when you know the work is too less to get you enough money. This helps in maintaining your cash flow.
Try keeping operating costs down
Here is another great option. You really need to bring down your operating costs which includes spending less on personal luxury, hiring part-time employees, getting your clients to pay more for your services and products, and renting equipment instead of buying them when you won't be needing them in the future. Also, get your hands on the best pos app to save yourself from any point of sale troubles and save money too.
Conclusion:
Running a seasonal business can be very difficult but with these strategies, you can surely come out victorious with a stable cash flow.