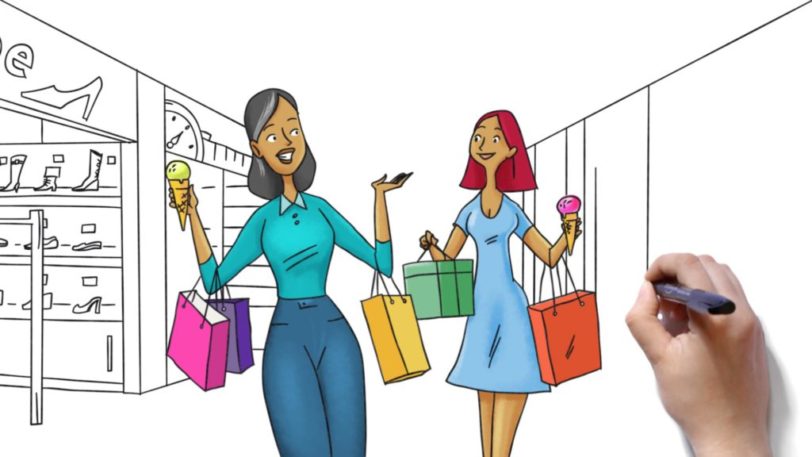 How to Create a Winning Marketing Strategy with Whiteboard Animation
Making quality communication on the web is a great daily challenge. Thanks to technological advances and continuous innovations on the market, opportunities have become almost infinite. In the field of video marketing, whiteboard animation is undoubtedly one of the most interesting and performing strategic tools.
We are talking about those fantastic videos where the graphics are developed on a white background, as if the hand of a cartoonist was drawing live the content of your story.
But what is often very unclear to those approaching the video world for the first time, is knowing how to distinguish a well-made product from a low quality one.
For entrepreneurs and professionals like you it is important to rely on competent professionals; To do this, it will be enough for you to have in mind three key aspects to consider when requesting the realization of your whiteboard animation.
The script, the soul of your story
It's not about content like any other and, as a result, it takes an experienced professional to write it down. The script is the text that will then be translated into words by a professional actor: it depends on the entire development of your whiteboard animation, from the graphics to the rhythm of the entire narration.
The effectiveness of this element cannot be an option, and that's why you need the presence of an expert copywriter, with the right marketing skills to best express your needs
Custom animations, no standard solutions
If you want to stand out in the market compared to your competitors you have to communicate differently but, above all, you have to do it in a personalized way. You certainly cannot expect your users to perceive your uniqueness, if you do not present yourself as such. Your video animations must express the essence of your business project, tell its values, benefits and peculiarities.
And the only way to do this is to create fully customized whiteboard animations that, from the choice of colors to the creation of the characters, are the best representation of your brand.
Choose only quality whiteboard animation
When you tell your customers that they are worth more than the competition, you have to prove it with the facts. Doing poor, superficial and amateur communication will not make you credible in their eyes. Making personalized animated graphics is not a trivial matter.
We need a competent team of professionals, composed of graphic designers, copywriters, actors. You need a careful study of the subject to represent, an analysis of your brand and a thorough final finishing work that makes it harmonious and pleasant.
If you want your business to be invested in video marketing, leave the agencies behind offering you low-quality, low-cost products. Always invest in proportion to the results you want.
We have made of these three principles our foundations. We could have done without professionals and customized solutions, but by doing so we would have transformed the great potential of whiteboard animation into a sterile and useless tool. We know in depth the effectiveness of the videos and we work with enthusiasm and dedication to each new project, to make it become a new success story.