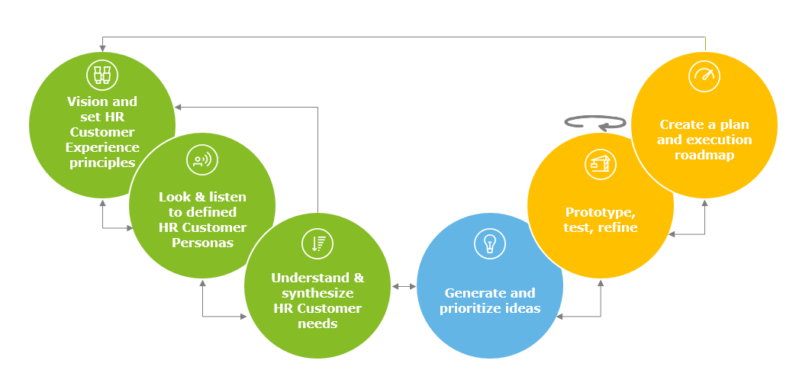 How QMS can be applied to HR processes?
Nothing in this digital world runs without a powerful back of software and effective systems, primarily designed to come up to the expectation of a user and a business.
The management of both the tools and the people operating those is crucial which further derives the success rate of the internal process flow.
The HR part of an enterprise can be closely related to a quality management and its standards where both can jump up to share the common basic ideas and concepts for an exponential business growth.
Quality Management Solutions provided by QMS can work in parallel to the HRM (Human Resource Management) fundamentals making a feasible and flexible equation that, at last, works for all.
Take a run down to the degree of importance these two concepts hold and how their linkage proves to be fruitful for one and all.
Where Does a Quality Management System Stand?
A QMS is necessary to check, validate and verify whether the deliverables are dispensed conforming to the ISO standards. Quality is a significant determinant which helps differentiate you and your brand with other businesses in line.
– Quality management system ensures high-grade products and services to be delivered.
– Quality matters a lot in deriving users satisfaction which eventually leads to building customer trust and gaining his loyalty.
– Quality managing tools help an organization closely coordinate among the employees as well as suppliers to reduce waste and rework.
One can analyze why the industry norms are changing and becoming more user-centric and quality-focused.
Where HR Management Has A Roleplay?
Have you ever seen a well-established firm without an HR department or any startup without possessing an HR?
Usually, the importance of HRM is overlooked by the workers, but a business never fails to notice the contributions made by this particular segment.
The inside of a company consists of a separate section dealing with recruitment, management, administration, workflow and a lot much ever imagined, providing the right direction and guidance to the people working for it.
HR staff members are partially responsible for fulfilling business objectives- an overall mission, vision, and values that are shared outreaching those employees who want to work and contribute significantly, for an enterprise.
Besides these inspirational elements, the managerial trends are changing and inclining more towards Employee Rewards and Employee Engagement enhancing the attrition and engagement rate.
Does Quality Play a Crucial Role Within the HR Function?
By peeping deep into an organization, you'll see employees questioning the duties of an HR and merely regard their staff to be gatekeepers where they hold little or no interest in the employee concerns.
Besides monitoring the work culture, recruiting talented professionals, handling and implementing the policies they have a lot more to do:
Performance management

Talent management

Management development

Task management
These are some crucial management attributes that a company can not afford to see negligence on the part of HR professionals, neither compromising quality over these.
NB:
"Quality Startegies must be implemented within the HR function for HR professionals to become the leaders in Quality Movement."
To produce Quality to work in the first attempt, see how QMS (Quality Management System) principles can be well linked with Human Resource workflow procedures.
Customer Satisfaction
The HR department sits to serve the organization being productive and employee-oriented. No business works effectively if it's internal customers (the employees) are not happy and contented with work ethics.
Employee satisfaction here plays a vital role in employee retention where no HR recruiter would ever want to let go his proficient employees those were hired, putting great efforts.
Anytime, if HR puts its own needs above the needs of the personnel, it will fail to make an organization progress smoothly.
An Approach Towards the Continuous Improvement
A QMS focusses on consistent improvements in the developments of products and services to be delivered to the end-users. Likewise, the HR department must be open to the changes in mission, structure and management practices.
The staff members involved in HR services, themselves must be well-trained and highly updated with the recent alterations done in the workflow processes, here cross-trainings could be considered to achieve the motive.
Simply put, human resource personnel must provide quality customer service internally when any worker or employee comes along a list of questions or queries. HR should satisfactorily answer them all.
Mutual Teamwork
Quality-driven companies pay real focus to achieve a professional trait namely Teamwork. If your work is not teamed and is created with least mutual interaction, it would not pass the deployment test with several glitches arising.
Human Resource is that section which deals not only to one segment of administration but to many dealing differently.
As a staff function, administrators must gather information with clear understandings and respond to the needs as demanded, keeping in mind the scalability and durability.
This mutual working that delivers quality results can be attained by closely working with the people of different departments.
HR people must be highly efficient, numerically acquiring successful achievement in the following key areas:
Communication

Time Tracking

Performance

Staffing

Absences

Hierarchical Workflows

Training and Induction

And much more…
The branches of these areas would keep on expanding making the roles and duties of an HR to widen up extensively. However, the end goal to deliver robust performance, contributing to customer satisfaction adding huge value to business should be the actual focus.
Lastly, the momentum between QMS and HRM needs to be balanced more where the human resource executives must start chasing 'Quality' as their company does.
The alignment of administrative tasks with quality principles is possible if done right that can draw semantic results, having fixed the business presence for a prolonged period of time.