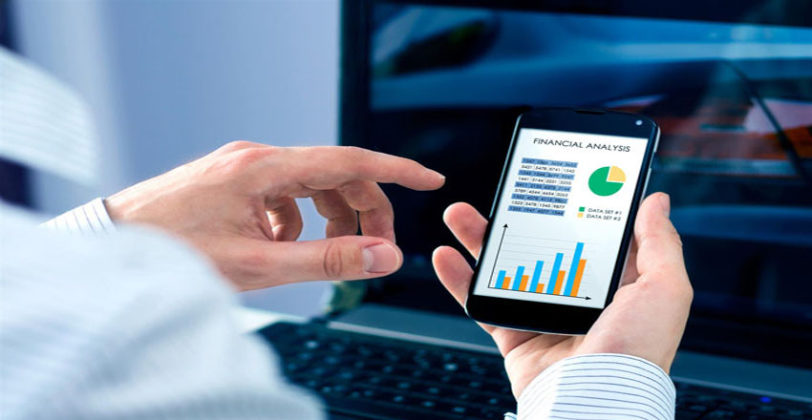 Here's why the Mobile App Has become an Essential Tool to Generate Businesses
Almost the couple of months ago I wrote an article on How to generate an active mobile app which has been proved so famous among the audience. So now, I am writing about "How the mobile app has become an essential tool to generate business," and why the firms must have to own an app for their businesses.
In case, anyone of you has ever thought that mobile applications are just for the mega brands, then you're wrong. The numbers of smart businesses that know that the world is moving towards digitalization, so they owned business application that can naturally help them to rule on the edge of a market. Always remember that the useful smartphone methodology offers more than just a friendly website.
Whether it's the coffee shop, spa or mega business firms, app development Company can assist them in the numbers of ways. The firms are ahead in the platform marketing when the own world's most powerful tool – a mobile app.
If you are still confused that why the business firms have to grasp an application for their business, so read the headings below.
   Unstop Visibility among an Audience
According to the recent report of Appedology, almost every American spends more than three hours a day on their smartphone device. Now, such a statement has made firms to avail a considerable number of benefits through it. Additionally, it does not change the fact of using; a customer has to unlock the app, scroll the page up or down, and scan their smartphone devices for applications they are in searching of. Bounding in-the-way can deliver benefits to your business; our mind incognizant can record each image and textures.
   Develop an Ongoing Marketing Channel
Applications don't sleep. Yes, as we had seen audience nowadays rely on digitalization more than the physical market. The days are gone when the online presence was an only thing business firms were required for. In-compare with websites, the applications offer more functions effectively. It provides booking, general info, news feeds, rates, and so on.
The most useful benefit of owning an application is all the information you want to share with the user will be right on their smartphone's screen. Whether it's exclusive sales, promotions, notifications and much more – will be right on their fingertips. With the availability of "push notifications," your business can get direct interaction with the customers, and can significantly remind users about the products and services you offer – when it makes sense.
   Prioritize Your Customers
Wait, are you just talking about the direct on-hand information or data? What can you say about the customer loyalty program to implement into an application? Its' time to leave the old traditional things, when people were sharing those point-collection cards, or providing the paper slip for availing the few subsidies – make the things possible with the internet of things (IoT) solutions. Reward your customers through their mobile phones.
   Offer Brand and Recognition
Smartphone application for the business can magnificently assist your brand awareness. It can give exact information as the customer will be required for. Let me break this topic into two terms – and the amalgamation of them will make your application a real triumph:
A smartphone app is just as like a blank paper. A development firm can do whatever they want with it, so as per the client's requirements, it will be developed with highly detailed designs, rich functionality, shocking and yes more importantly informative (that will describe the products and services).
Suggestion: You must have to develop an application by keeping the customers' taste into your mind because it is the need of your business.
As often the customers will get involved with your goods and services, the sooner they will start to avail your offers. In the term of advertisement, it is known as the "effective frequency."
   Better User Engagement
Doesn't matter, if you are selling the books or cars – your customers always require a path to reach at your business's services. By featuring a "help desk" functionality into an application can significantly make a huge difference to get communicate with customers.
Example: Instead of calling for a cab you can book it, in just the matter of five to six taps.
Now, it's time to grasp the train of modernity to avail the maximum amount of benefits.
Final Line
The final line of this article is quite simple and straight; mobile app has become the need of all business firms. It helps an owner to get rule over the competitors.
Author Bio
An article has been made by California's famous writer, Marilyn Delvin. She had won numbers of awards by making the high-quality and user-engaging contents. Nowadays she is working as the content writer in Top IT development Company.