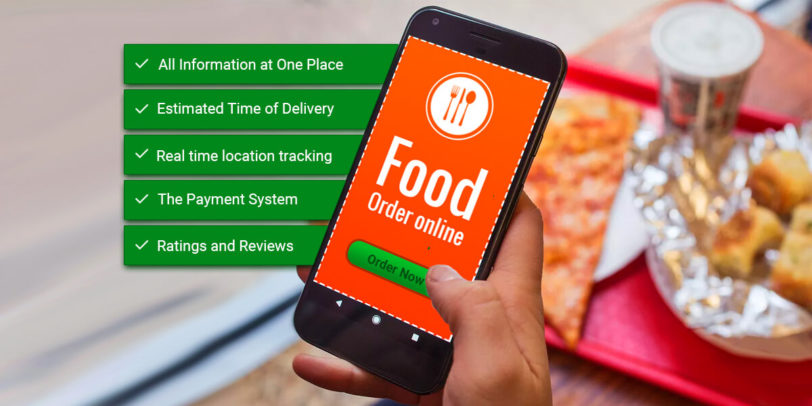 Top 5 Best Food Delivery Apps
Well,  it is already the 4th month of 2019. Where the bloody hack 2018 go?
Forget it. 2019 is all about new things and for an animal lover. Some people are even saying that this is going to be vegan's year.
A number of people are sacrificing their daily food or avoiding to eat animal food and became completely vegan.
Whether you are vegan from born or want to be a vegan, you need to know the online food delivery application for vegan.
Here comes Food Ordering Apps to make the job too easy in worldwide 2019.
Online food delivery website and mobile application much popular in World cities like Italy, Canada, China, France, Spain, Japan, India, Greece, Thailand, Mexico, United States and more.
Best Food Delivery Apps
Here we look at the top 5 most popular mobile apps for food delivery in world that are helping to serve tastier lives at home.
1.Happy Cow
2.Gonutss- vegan translator
3.Vegan amino
4.Good Bitee
5.Food monster
List of 5 Best Food Delivery Apps goes here:
1.Happy Cow
This app is very important for who is thinking to become a vegetarian or vegan. It is like any other application, but the only difference is that they provide only vegetarian food. You can filter the vegetarian restaurants or food as per your demand.
Listing involves the menu, price, image of the restaurants or food and many more.  You can even narrow your searches by further keywords, place, and price.
2.Gonutss- vegan translator
This application is pretty new and only meant for Veganopedia- the encyclopedia of plant-based foods. It is a great application for those who are starting their journey as a vegan. You may hear the unique or different item from the application so it is worth to download.
3.Vegan amino
This is the best application for vegan, love to exchange your recipes and participate in polls. It is like a plant-based social networking application. You can even hear about new recipes and discuss them with others.
4.Good Bitee
Good Bitee is an online food delivery platform, user-friendly application, dedicating to fulfilling the needs and desires or particular vegan lovers originated in Canada. This online food delivery belongs to vegetarian people. This application has a special feature which means that the people can add their kitchen, menu and earn money in spare time or we can say it is a platform for them who has the passion for cooking food and who love to eat the homemade food. The company offers special offers and discount for the consumer and chef can ear the money by providing or making the homemade fresh food to their consumers.
5.Food monster
This is the mother of all vegan. This application has a special feature of the bookmark, you can save your favorite dish here. And order online when you feel to do it. And it has also a feature to plan your meal and make things simple.
Conclusion About food ordering app
Being a vegan is a good thing about yourself because you are saving the innocent animal. I am not against the non-veg. You can lessen your non-veg But it is a advantage to not eat non-veg and save the animal. Because they have life and family too.
If you think, non-veg is the only source to gain weight or become the healthiest person. Then, you are wrong, there are a number of vegetarian healthy food that can make you healthy. For example, peanuts are the best source of gaining the calories.