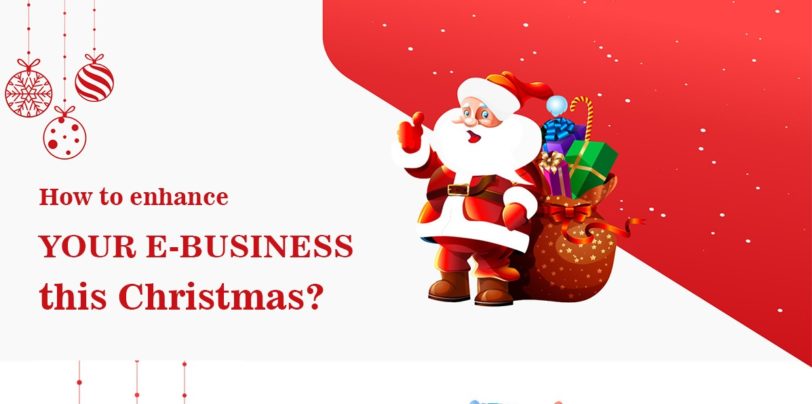 How to enjoy good sales this Christmas?
Infographics for Christmas sale to boost your business
Festival time is the best time to earn maximum out of your ecommerce site. That is why it is best to redesign your website and align the existing content with the Christmas theme. Here are a few tips to keep in mind if you want to enjoy good sales this Christmas:
Prepare email list
It is a good idea to start preparing the email list of the potential subscribers. It will help you contact the potential clients and send special emails with the discounts and offers. The emails should be drafted wisely containing the right mix of details and attractive content.
Last Minute deals
While most of the people would love to act fast there is a good number of lazy customers too who might keep on delaying the Christmas buying. At the same time must like any other festival the Christmas shoppers may also remember some important gift for someone special and can act just on the eve of Christmas. You can attract such customers y offering last minute deals and express delivery.
Don't Delay
Most of the ecommerce sites should already have started working on their Christmas marketing strategy so it is best to act fast. Generally you should start working o the Christmas marketing strategy during October that can save yourself from any last hour rush.
Decorate your website
Just like any offline store you should also be ready to decorate your online store with the bells and whistles to attract the shoppers. Along with changing your website theme and you should also consider aligning the content with the festive occasion.
Check your competitors
You should not underestimate your competitors. It is a good idea to follow them digitally and check what are they are doing. You can get a number of great ideas this way. However, you don't have to copy them. Instead try adding something unique and give an innovative touch to the same.

Author Bio
Alisha is a content writer and director of operations. She writes for various industries like travel, wildlife, history, art, and of course technology! She works with B2B and B2C businesses providing digital marketing content that gains social media attention and increases their search engine visibility.