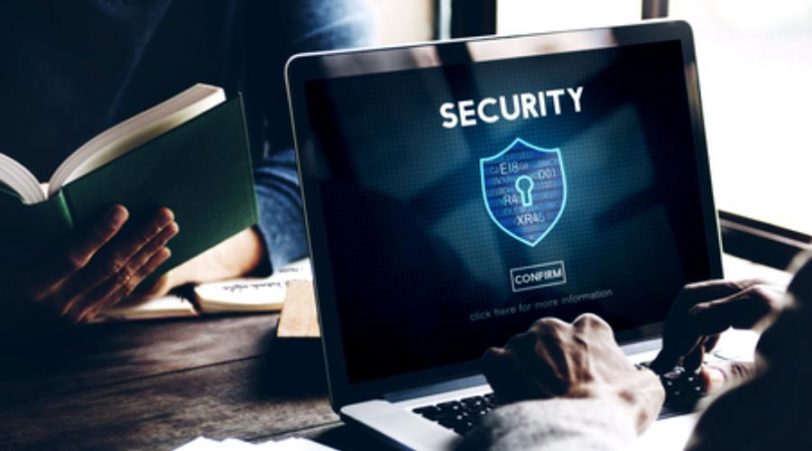 8 Essential Online Marketing Security Tips for Data Protection and Business Success
After setting it up by getting the basics correctly and keep it running, online marketing is all about collection, processing, securing, and interpreting data to strategize marketing of online business and managing results. So, you do much research in terms of data gathering, protection, and processing, you ought to give a significant advantage over the other marketers competing for the same market share.
For this same reason, there are millions of malware and hackers aiming specifically at stealing your data and strategies to take advantage of your hard work and intelligence. So, it is essential for any business owner to defend it and avoid any possibility of an external intrusion causing loss and damage to data.
Here in this article, we will discuss a few essential security tips every online business should practice to safeguard your resources.
Be thorough on the basics
While thinking of data security and application security, the first thing you need to ensure is that all those who deal with it are through with basics of security and vowed not to violate it. There are specific standard protocols for security ever since the initial phase of the internet, and more or less the same, these are applicable now to internet marketing too.
Ensure that you are thoroughly prepared with the most basic standards of security to keep the cyber attackers at bay and stay protected. Even if the cybercriminals do not target you right away if you are comparatively smaller level business, thousands of malware they have created may likely to infect your machines at any time, and take away all your hard-earned info or destroy it in a minute.
As a rule of thumb, always remember to use robust, untraceable passwords and security locks. Also makes sure that you have a proper security program installed on to your machines and all beneficiaries have an extra eye on it to practice. It is not always so complicated, but it is common while using the internet and working in such inter-connected environment. Also, try to stay away from any scam, which usually is something that sounds too good to be true, luckily coming in your way. Some other tips are as below.
Top tips to ensure internet marketing security
1. Always keep your machines clear – All your computers and other electronic equipment coming as a part of your network should be installed with the latest security applications. The web browsers, operating systems, and other third-party applications you use also should be monitored. This simple step is mighty enough to fight against common viruses and malware. Set the antivirus software to run a scan after an update or on a particular schedule from time to time.
2. Safely manage emails – Another significant tool for online marketers is e-mailing. You may have to suffer identity theft and virus attack on not being so careful about the e-mails you receive. It is possible for hackers to take away thousands of contacts in your mailing list if you click on a malware link received through e-mail.
3. Train all involved about security – It is essential to train each of the users from top to bottom who have access to your IT security standards and compliance measures. Each organization should publish an internet use guidelines along with the penalties for not practicing the same.
One of the most critical tasks for the business owners along with ensuring security is to manage their paybacks and debts properly. There are many reasons why debt can get accumulated over time and further become unmanageable. It is essential to take a planned and strategic approach to debt management to avoid any complications in future. To help you nationaldebtrelief.com puts forth many customized options including debt counseling, consolidation, and debt management.
4. Use secured Wi-Fi: If you maintain a Wi-Fi connectivity at your premises, ensure that it is secured by making it hidden and encrypted. You can set up a wireless point or secured router to hide the Wi-Fi by not broadcasting a name (Service Set Identifier-SSID). Always make sure that the access is password protect.
5. Be mindful of passwords: Need to educate the employees on how to create strong passwords. Guidelines to be given as to update the password and change them from time to time. The ideal time frame to be maintained is three to six months to update the password. While using high-security applications such as finance and marketing, it is essential to consider security measures like multi-factor authentication.
6. Firewall security: It is essential to have an internet firewall security, which is a custom set of related programs which will prevent the external intruders from stealing the data over a private network. As an online administrator, you need to ensure that the operating system firewall is enabled or a free firewall is downloaded to be used. If there are work-from-home associates, make sure that their systems are also firewall protected.
7. Restrict the sites you visit: It is a fact that you may not only be dealing with the most reputed websites while you are doing internet marketing. You may have to deal with many other random websites too. So, ensure that you are aware of what you are about to visit and the security standards it follows. There are millions of sites online which consist of the worse malware and spy programs ready to affect your system.
8. Backup data: Even if you have taken the top measures of security, don't be carefree about regular and proper backup of data. Critical data including customer info, documents, spreadsheets, finance DB, HR files – everything needs to be backed up from time to time to ensure that you do not lose anything even in case of a complete crash.
Marketers need to keep an extra eye on security when compared to the other significant departments of an organization as they are more exposed to the external world. Security is also vital in terms of online payment and other financial transactions online. Keep track of the internet activities by the entire marketing team. Remember that as in case of any other random things, "prevention is better than cure" in terms of security too.
Author Bio
Isabella Rossellini is a marketing and communication expert. She also serves as content developer with many years of experience. She has previously covered an extensive range of topics in her posts, including business and start-ups. For more details you can vsist her Twitter, Facebook.