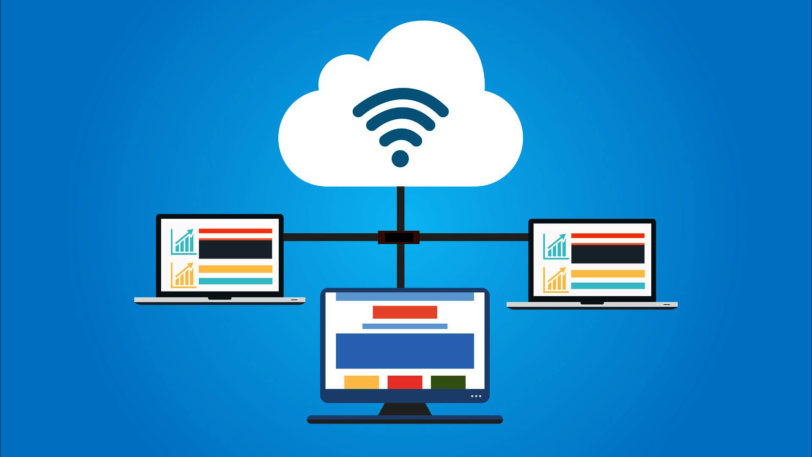 5 Points to Remember before Choosing a Web Hosting Service Provider
"Behind each successful business there is a successful website" is the new norm for businesses these days. And behind each successful website, there is a web hosting service. It is a valuable investment which pays good returns in the long run?
Building a house on a shaky foundation can lead to its collapse at any point in time. Likewise, not paying attention to the hosting aspect of a business website can be a recipe for disaster – both for the business and the website.
Why is web hosting important for your website?
The job of maintaining a website does not end with building it. Rather, it is the beginning of the story. Once built, making a website available to users constitutes the ultimate challenge. This can only happen when the files used to create it are not only available but also accessible.
One needs a server, which is a computer, to store the files that are used to build a website. This is where the role of hosting comes to the fore. The biggest benefit of the process is that it enables a webmaster to make the files of their website available to users. Plus, the hosting server also takes care of the security, maintenance and other requirements of a website.
In lieu of these services, a hosting service provider charges a monthly fee.
How to choose the best web hosting service for your website
If you wish to choose the best web hosting service for your website, make certain that you pay attention to the following points.
Know the uptime policy of your web hosting service provider
You need to maintain a website just as you need to maintain your home or garden. This is one of the basic requirements to keep a website up and running. It takes some time for the procedure to conclude. Once the process begins, a website remains temporarily unavailable until the conclusion of the process.
While a website may remain temporarily unavailable for some time due to maintenance, going offline for a long time can be a source of inconvenience to users. How long it would take for the maintenance process to conclude, would solely depend on the efficiency and uptime policy of a web host service provider.
You may want your website to be available to your customers or clients 24×7. So, it is a good idea to check with a web host service provider as to what their uptime policy is. Do this without fail to make an informed decision.
Storage
You would need storing space, depending on the type of website you have. If it has a lot of text, you would be good to go with a normal plan. But in case you are planning to put videos and other multimedia items, you would need to evaluate the availability of storage space before signing up for a web hosting service.
Getting more space for hosting the multimedia files of your website can be expensive. If you wish to cut down the expenses, look for cheaper options like BigRock coupons India.
Bandwidth
What happens when you blow air into a balloon? It swells and keeps swelling until you stop blowing air into it. What happens when you keep putting air into a balloon continuously without stopping. It finally bursts. Now imagine what would happen if the same happens to your website?
If you are a webmaster, even imagining such a proposition would send a chill down the spine. Though you may have a rough estimate of how many users on average are likely to visit your website in a month, you can never be sure about actual numbers. Sometimes this number may exceed your own expectations.
If your hosting plan provides for limited bandwidth, it will go offline in such a scenario as soon as your website exceeds the stipulated number of visitors. One way to assuage the problem is to go for an unlimited plan. But then again, it should not be a shared unlimited plan. As soon as share your unlimited plan, it does not remain unlimited anymore.
Analyse your needs, and choose the bandwidth for your website accordingly. The idea should be to make a decision that does not affect your business. Even as you do it, do not forget to review the bandwidth policy of a service provider before making your final call. Think about using a Bigrock hosting coupon to reduce the pricing in this regard.
Customer service
When it comes to hosting and maintaining a website, you are likely to face multiple issues. You would want a quick resolution to them so you do not have to deal with any loss of business. Efficient customer service on the part of your web hosting service provider can help ensure this.
Other aspects to consider
Besides the aforementioned elements, you also need to consider a few other aspects. For instance, you need to take into account the fact that the size of your website would grow with the growth of your business. Consequently, you would either need to add more domains to your existing website or opt for a higher plan.
Keeping these needs in mind, it becomes all the more important to opt for a flexible web hosting service provider. Before deciding on a deal, make sure your service provider has domain management tools. In addition, also ascertain that it provides for the ability to scale up your plan as and when you feel the need for it.
Final thoughts
Choosing the right web hosting service for your website is nothing shorter than a challenge. But you can make things simple and easy by following a systematic and planned procedure. Keep the five aforementioned requirements in mind before finalising your deal with a web hosting service provider.